3rd September 2021
Redesigning Sugar in 2021
---
Introduction
Over the past two decades, consumers have identified sugar as the number one dietary evil in food and drink. This is down to its associations with health problems such as obesity and diabetes. The war on sugar is driving demand for alternatives as consumers look to adopt a better-for-you approach to their diets. So, what does this mean for sugar alternatives such as natural sweeteners, and are consumers seeking out these ingredients on a regular basis?

The War on Sugar Intensifies
The COVID-19 pandemic left a number of consumers across the globe feel anxious and uncertain of the future. This led to 60% of consumers saying that they had purchased more comfort foods at the peak of the pandemic. While this is something that may have helped alleviate stress in the short term, it is something that has led to weight gain for many over the period. This is something that has also been exacerbated by reduced levels of inactivity.
FMCG Gurus research highlights that 33% of global consumers say they are overweight with 34% saying they are on a diet to lose weight. These attitudes are leading consumers to re-evaluate their eating and drinking habits. Consumers are adopting a proactive approach to living resulting in them seeking out healthier alternatives whilst reducing their sugar intake.
Sugar Reduction
When it comes to leading a healthier lifestyle one of the first actions consumers look to adopt is reducing their sugar intake. As previously stated, consumers are looking to adopt a healthier lifestyle by changing their dietary habits. FMCG Gurus research shows that 76% state they plan to eat and drink more healthily, with 60% of these stating they will do so by reducing sugar intake.
When assessing attitudes towards sugar reduction, context is important. After all, people have been saying that they have been looking to do this for several years and despite this, the prevalence of diet-related health problems continues to rise, meaning that ultimately, these attempts to reduce sugar intake do not always prove successful.
Natural Sweeteners
when evaluating sugar habits across the globe, the issue of attitude/behavior gaps must be taken into consideration. This is especially true when it comes to sugar reduction and people seeking out natural alternatives that they deem to be better-for-you. FMCG Gurus insights show that 72% of consumers say that natural sweeteners are a healthier alternative to sugar. However, only 35% of consumers say that they make conscious attempts to seek out these products.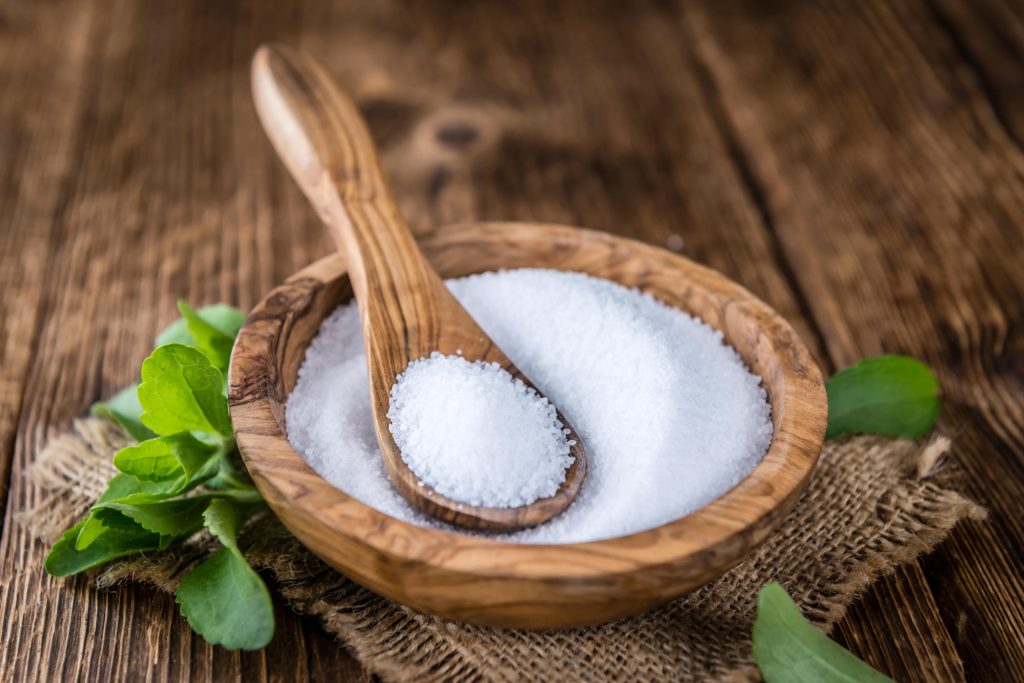 There are many reasons to why this attitude vs behavior gap exists. One being that consumers may lack awareness about the different types of sweeteners available. This means it is important that brands and manufacturers do more to increase the awareness of these products and the benefits of them. Secondly, consumers can also have concerns towards sensory appeal.
For example, Stevia is an ingredient that has been used within the food and beverage market on a mainstream basis, however has been consistently associated with bad taste. This is highlighted as four out of ten consumers believe that products that contain stevia are inferior in taste compared to those that contain natural sugar.
This means that the industry needs to continue to look for ways to improve the sensory aspect of stevia and ensure the product is not associated with any bitter aftertaste. Moreover, it also means that brands should also continue to look for new forms of natural sweeteners that offer the right mixture of being better-for-you and compromise-free from a taste perspective.
---
This blog is based on FMCG Gurus: Top Trend 6 – Natural Blueprint in 2021 – Global Report. For more information, please click here.