17th February 2021
Are Consumers Staying Sustainable in 2021?
---
Introduction
The state of the environment is something that is of high concern to consumers across the globe. Indeed, much attention has been given in the media and lobby groups about the damage done to the environment over the last couple of decades. However, there are a variety of factors that link to trend evolution. This is not a new trend; however, consumers are more than ever before recognizing that it is not just the responsibility of big business but must be addressed as a collective responsibility. So what actions are consumers taking in 2021 to address the issue of Sustainability?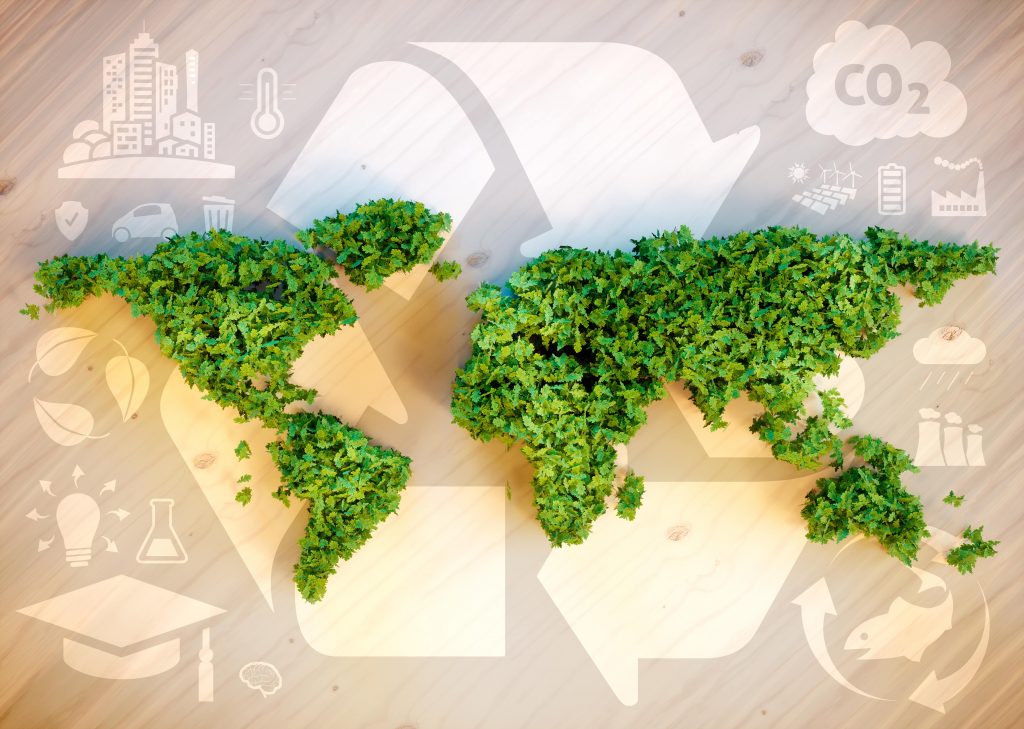 Consumer Attitudes
FMCG Gurus consumer insights show that there has been a year-on-year increase in consumers who say they are concerned about the state of the environment. In 2019, 62% stated this, however, a 12% increase to 74% in 2020. Not only have consumers become more concerned about the environment but there has also been a 5% increase in consumers who believe the damage done is irreversible. These pessimistic feelings towards the environment will in turn result in consumers taking a more proactive stance on sustainability, looking to make changes to their diets and lifestyles in order to minimize their impact on the environment.
Although consumers understand that it is a collective effort between brands and consumer to be more sustainable, consumers feel that big brands should be doing more to address environmental issues. FMCG Gurus research shows that 64% of global consumers state they believe that brands should be doing more to protect the environment. Not only do consumers want brands to do more but they also need them to be transparent when it comes to addressing environmental claims. Levels of trust towards brands and their ethical and environmental policies is something that is also deteriorating, with there being a noticeable year-on-year increase in the proportion of consumers wo say that they have become less trusting over the last two years. Therefore, it is important that brands are deemed trustworthy and transparent.
Consumer Action
Consumers are taking a number of steps in order to lead a more sustainable lifestyle. Some of these steps include making greater efforts to void food waste, making greater attempts to reduce their carbon footprint, and finally made greater attempts to seek out more environmentally friendly food and beverage brands.
Over the last two years, a total of 48% of consumers say that they have made changes to their diets in order to lead a more sustainable lifestyle. This was a noticeable increase compared to when the question was asked a year earlier. Some of the key changes consumers have made to their diets are, turned to more local food and drink (45%), Eaten more fresh food (44%), and reduced their meat intake (39%). The meat industry has been associated with negative environmental impact, which is a key reason to why consumers are looking to reduce meat. This has also led to a number of consumers turning to plant-based foods which are associated with being better for the environment.
Recommendations
When addressing consumers who are looking to lead a more sustainable lifestyle it is important that brands are clear and transparent. Consumer trust has decreased over the past couple of years when it comes to environmental claims as consumers are less likely to believe brands. Therefore, brands must make sure that they are clear and transparent with consumers to help rebuild trust.
---
This blog is based on FMCG Gurus: The Impact of Sustainability Before & During COVID-19 – Global Report. For more information, please click here.