3 July 2019
Sugar in the USA
Consumers in the USA are looking to reduce their sugar consumption. FMCG Gurus research shows that 37% of consumers in the USA are now willing to pay extra for low/free sugar products. This is due to rising health concerns including, heart health, diabetes, and healthy blood sugar levels.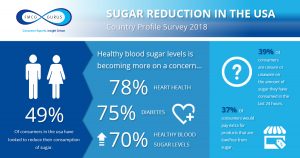 The graphic below shows consumer attitudes towards sugar alternatives in the USA.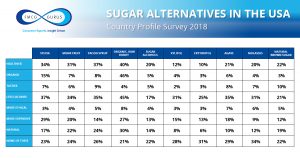 Check out our post on the war on sugar here!