29th August 2019
Do consumers want products to help with sleeping patterns?
Everybody would like to be able to have a good night's sleep, however, in today's society, many people suffer from irregular sleeping patterns. FMCG Gurus global stress and sleep management survey shows that 28% of people are currently unsatisfied with their current sleeping habits. This is because 5 in 10 people are waking up once or more during the night. Once people are waking up it is not easy for them to then again fall back to sleep. Research shows that 50% of global consumer struggle getting back to sleep after they wake up in the night.
There are many reasons why consumers are finding it hard getting back to sleep however one of the main reasons is due to suffering from health issues. 64% of consumers say they have found it hard to fall back to sleep in the night due to discomfort of digestive and bladder issues.
One of the main ways in which consumers are tackling these issues is by changing their dietary habits before bed (44%). This has helped many consumers as 47% of those have thought this was in some way successful.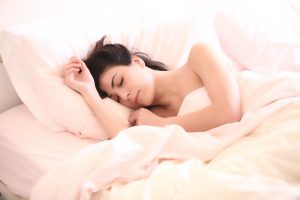 So, what products do consumers want to see when looking to improve their sleeping habits.
FMCG Gurus research shows that consumers want to see hot drink (43%) yogurts (44%) & probiotics (45%) which are positioned around helping improve sleeping patterns and which you have before you go to bed. These products would be beneficial to consumers if they were natural as 66% would like to see these claims on products addressing sleep patterns.
Consumers want to see these products with benefits such as "helps you sleep better" (50%) and helps you wake up feeling more refreshed (52%) communicated on them. Over 40% of people are currently actively seeking out these products. This suggests there is a growing market for products which can help consumers have a better night's sleep.
Want to learn more about our stress and sleep management surveys? Click Here
Related blogs
Targetting Sleep-Deprived Consumers | Probiotics | Digestive Health