13th June 2019
UK consumers feeling the pinch when it comes to food and beverage shopping
UK consumers are feeling the effect of rising food and drink prices, FMCG Gurus research in 2019
shows. A total of 81% of consumers feel that food and drink prices have risen in the last twelve months. Of these eight in ten consumers, a total of 16% say that they believe prices have risen by 8%
of more. Milk is the product category where consumers are most likely to believe that prices have risen. It is worth noting that when it comes to perceptions around rising prices, only half (54%) say
that they actively monitor changing prices on a week-by-week basis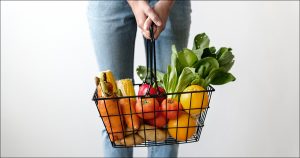 This is something that is changing the way that consumers shop, with 52% saying that they make alterations to their shopping habits when they feel prices are rising. Whilst consumers are most likely to say that they make an extra effort to get better value for money, 30% of consumers who say they make changes say that they switch to alternative retailers. Additionally, 26% say that they cut back on premium items. When it comes to cutting back spending on items in order to make money go further, impulse categories such as chocolate, potato chips, and sugar confectionery are the areas where consumers are most likely to try and reduce spend. As consumers continue to struggle with everyday finances, retailer and brand loyalty is something that will continue to erode in the UK. That means product traits such as heritage are no longer enough to maintain shopper footfall or brand loyalty. Instead, retailers and brands need to ensure that they fully understand consumer needs and wants to maintain shoppers. Additionally, it is also crucial that consumers do not deem supermarkets to be unnecessarily hiking prices for profit maximisation purposes.
Irrespective of whether it is genuine food inflation or consumers simply struggling with bills because
of overspending, perceptions around rising grocery prices will continue to shape shopping habits.