6th August 2021
The Evolution of Snacking Habits over the Next Five Years
---
Introduction
Over the last decade, mealtime habits have considerably changed. Out-of-home eating and consumer skipping meals have led to the concept of a snack and a meal to become increasingly concerned. Due to this change consumers are becoming more aware of the types of snacks they look to have throughout the day, looking for products that can offer them not only great taste but for nutritional value. Ultimately consumers state they are looking for snacking products that are conveniently nutritious and are seemed to be guilt-free. So, what does this mean for snacking in 2021 and beyond?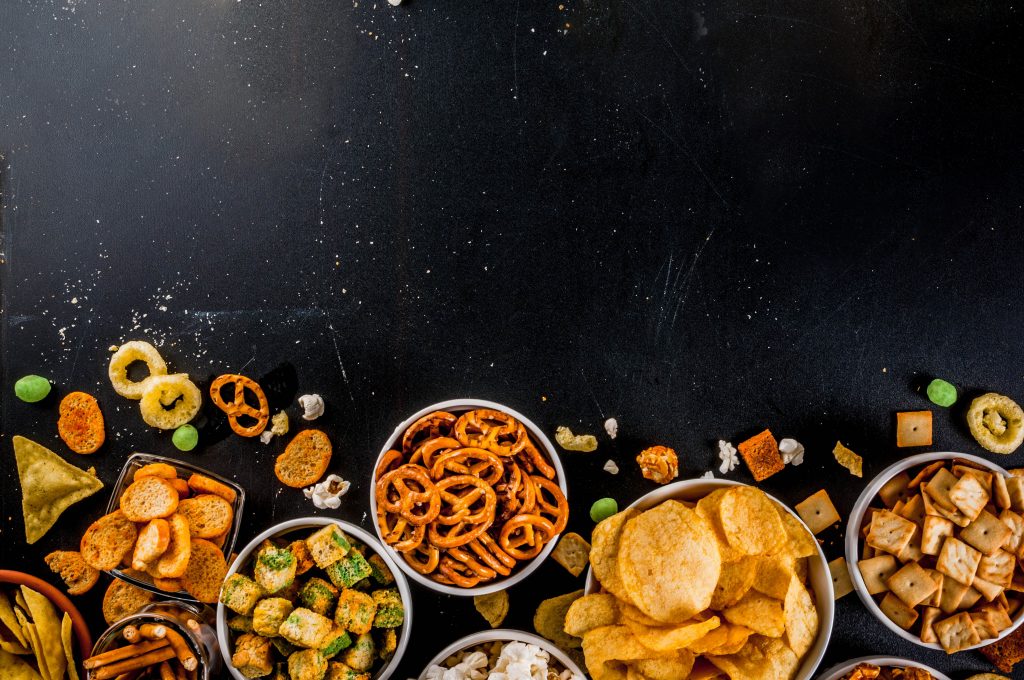 Consumer Snacking Habits
Mealtime fragmentation has continued throughout 2021 with a number of consumers skipping out on meals. This is highlighted as FMCG Gurus consumer insights show that 24% of global consumers skip breakfast at least three times a week with 26% skipping lunch three times a week. Consumers state that they are now often snacking as a substitute for meals meaning that product choice has become more considered.
While snacking as a substitute for hunger remains the main reason for turning to products, consumers demonstrate a variety of need states. One of the key needs states is that consumers are turning to snacks as a moment of escapism and comfort. This is due to the COVID-19 pandemic which left a number of consumers with heightened pressures of everyday life. FMCG Gurus insights show that at the peak of the pandemic 60% of global consumers stated they had purchased more comfort foods such as ice cream and confectionery.
Due to the increased snacking on comfort foods, consumers are now becoming more conscious of their weight as the height of the pandemic slowly falls. This has led to 46% of global consumers to state that they plan to eat and drink more healthily by reducing sugar consumption over the next twelve months.
What are consumers looking for?
As consumers plan to address their health, they are becoming more attentive to ingredient claims. Consumers would like to see products offering a number of claims including sugar-free, additive-free, and 100% natural.

The desire for 100% natural products has created an opportunity for the plant-based market. Plant-based products are often associated with being more natural, healthier, and more sustainable, three key areas consumers are actively seeking to include into their daily diets. The desire for plant-based products has significantly increased, this is highlighted as in April 2020, 18% of consumers said they plan to include more plant-based food and drink into their diets. This has significantly increased to 28% in February 2021.
Consumers are also looking to maximize their health and wellbeing, leading to a number of consumers seeking out more functional ingredients. FMCG Gurus research shows that 44% of global consumers have sought out fortified/functional food and drink more frequently. One ingredient consumers continue to seek is protein. Protein is associated with a number of health benefits including boosting immune health, something which is of high importance to consumers in 2021.
The Importance of Taste
Although health is a key factor when choosing a snacking product, it must be remembered that taste is still the main reason why consumers turn to products. When addressing snacking products consumers are satisfied with flavor innovations, however state that there is an opportunity for improvement. This is highlighted as 40% of global consumers believe that flavor innovations for snack bars can be improved.
When it comes to flavor innovation and consumers who like unusual and exotic flavors, 74% state that they like to try new flavors from around the world. This can be linked to experimentation and sophistication, with consumers wanting flavors that they feel reflect their good taste and sophistication.
---
This article is based on FMCG Gurus Webinar: The Evolution of Snacking Habits over the Next Five Years. For more information please visit: https://fmcggurus.com/skynamo-webinar/