5th July 2021
Three Key Dairy Trends in 2021
---
Plant-Based Alternatives
Plant-based alternatives continue to grow in popularity across the globe as consumers take a more proactive approach to addressing health and sustainability issues. This is not only the case for meat products but is also impacting the dairy industry as consumers state they are looking to reduce animal-based products. This is highlighted as 38% of global consumers say that they are following a diet based on the moderation or avoidance of animal produce.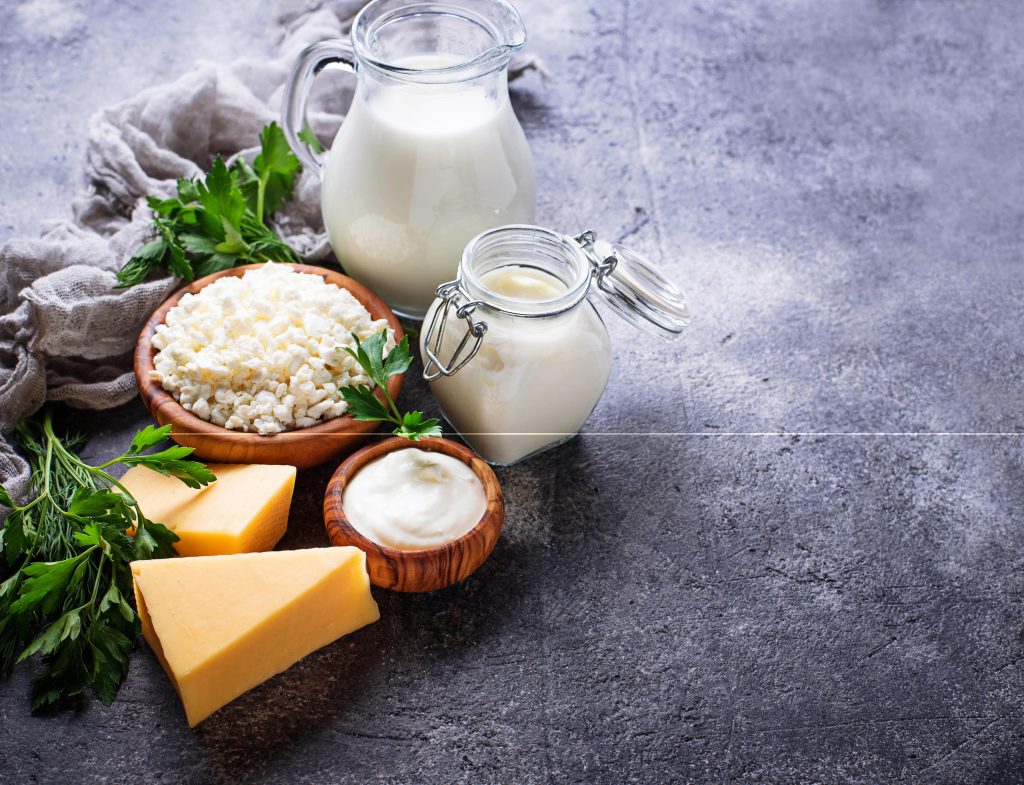 Dairy alternatives are growing more in popularity. This is down to 2 key reasons. Firstly, 69% of global consumers state that they eat or drink dairy alternatives because they are better for the environment. And secondly, 67% of global consumers set they eat or drink these products as they are healthier than regular milk products.
FMCG Gurus research also shows that 66% of consumers who eat or drink dairy alternatives suggest they do so because they like that taste better. Although consumers are concerned about their health and the environment, taste is still the most important factor when purchasing these products. Therefore, it is crucial that brands and manufacturers offer products that taste the same as real dairy products.
Naturalness
Natural formulation is a high priority for consumers and is associated with a variety of benefits. FMCG Gurus research shows that 66% of global consumers believe that food and drink can be 100% natural & 70% say that they have been more attentive to natural ingredient claims as a result of COVID-19.
Consumers want maximum transparency over the ingredients that are in the food and drink that they purchase. This can be highlighted as 68% of global consumers say the fewer ingredients in a product the better. In a time where consumers are less trusting of brands, it is more important than ever that brands and manufacturers offer simplified nutritional labeling. Offering maximum transparency will help to rebuild trust amongst consumers whilst offering natural products that are of high interest within the dairy industry.
Functional Foods
Consumers can often feel that health information and better-for-you products are too generic and do not suit their specific health needs and goals. This is driving demand for customized and personalized products that offer maximum efficacy as well as nutritional information in real-time. FMCG Gurus research shows that 63% of global consumers are interested in food and drink products that are customized to meet their individual nutritional needs. Consumers want personalized products across a number of different products including cheese (30%), dairy protein drinks (39%), milk (58%) & Yogurt (63%).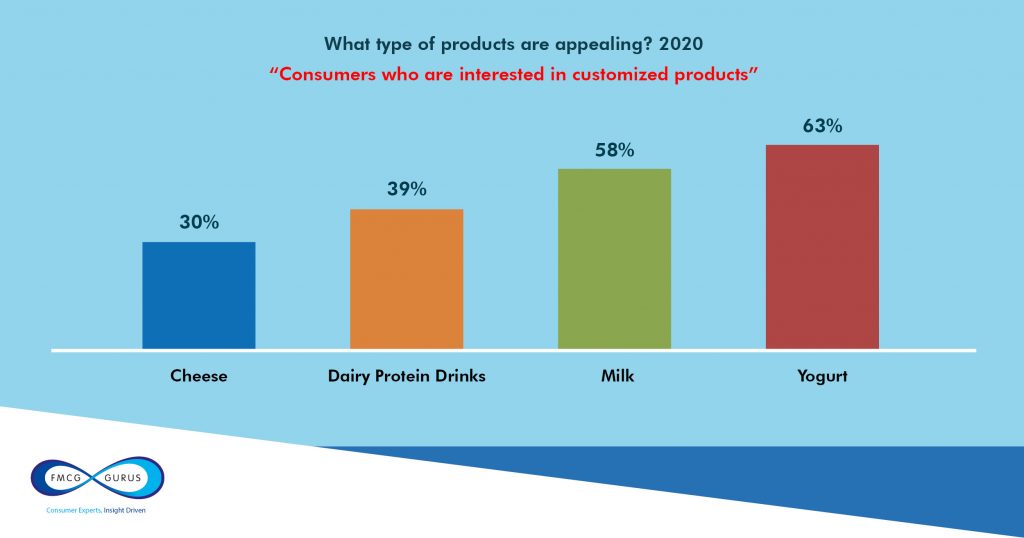 When it comes to personalized products consumers want products that offer maximum efficacy. Health is now one of the number one concerns consumers face due to the COVID-19 pandemic. 24% of consumers believe that their health has deteriorated over the last two years. Consumers want functional food and beverages to aid many areas of health. For example immunity, cognitive health, digestive health, & joint and bone health. Therefore, there is an opportunity for customized dairy products to promote the concept of holistic health and address a variety of health areas simultaneously.
---
This blog is based on FMCG Gurus: Dairy Trends in 2021 – Global Report. For more information, please click here.