22nd October 2020
Confectionery Consumption Within the USA
---
Introduction
The last couple of months have shown a significant disruption on the daily lives of consumers. As a result of this, consumer diets and daily snacking habits have taken a direct affect. During these times of uncertainty, a high proportion of consumers state that they are snacking more regularly, with one in five saying that they are less attentive of their calorie intake. With the coronavirus continuing to affect the mental wellbeing of consumers, along with their regular daily pressures, confectionery snacks are being consumed for escapism purposes. FMCG Gurus research supports this, as 35% of global consumers state that they have purchased high amounts of sugary confectionery compared to what they had done in the past month.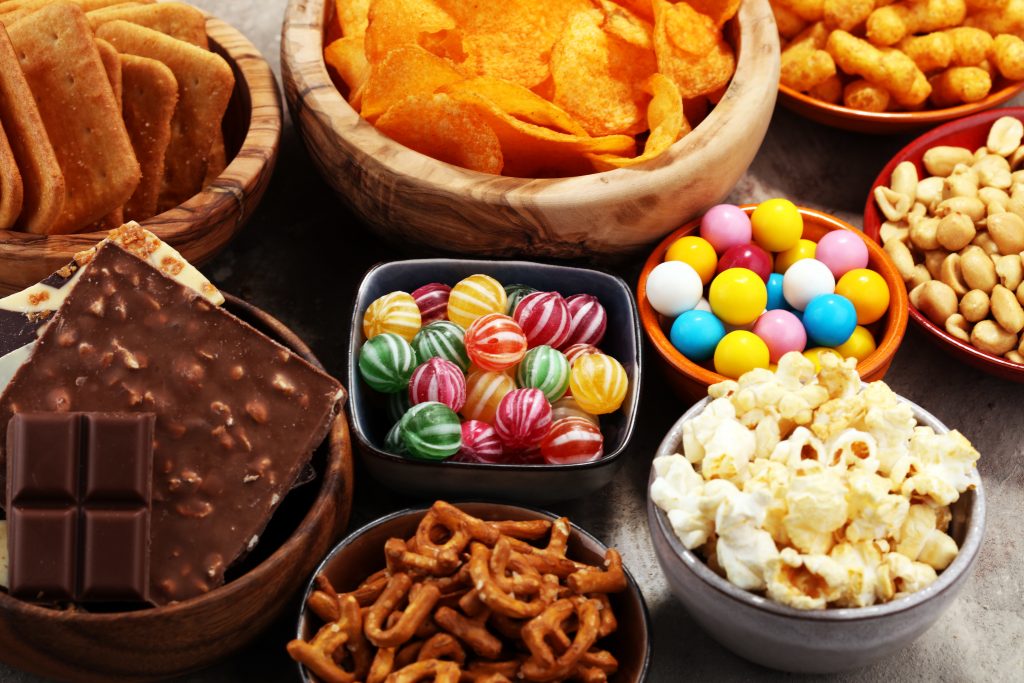 Confectionery in the USA
When looking specifically at the USA, we can see a drastic change when it comes to consumer snacking habits. FMCG Gurus research shows that 65% of these consumers state that they have snacked more as a result of the coronavirus pandemic, with 79% seeking out products with low/sugar free claims. Although consumers are seeking out better-for-you claims, an attitude and behavior gap does exist. This means consumers may say one thing, but not mirror it with their actions, with 39% of consumers saying that they have been less attentive to their calorie intake.
In the USA consumers are prone to snacking on a number of confectionery goods. Hard boiled sweets are a popular product in the USA with 65% of consumers state that they have purchased hard boiled sweets for their self or other members of their household, within the past twelve months. Although hard boiled sweets can be associated with sugary and bad-for-you ingredients, many consumers would also like to see good for you claims within this product range.
This can be seen as 52% would find hard boiled sweets with high omega 3 claims appealing. This type of claim would also influence the buying habits of consumers, with 67% stating that they would be more inclined to buy hard boiled sweets with omega 3 claims. This highlights the desire for consumers to implement functional ingredients within their diets through a number of different categories including confectionery. This creates an opportunity for brands to include good-for-you ingredients within their confectionery products as consumers are actively seeking new ways to improve their diets.
Recommendations
Although ingredient claims are important, flavor is also a key driver when comes to consuming confectionery products. FMCG Gurus research shows that in the USA the top three flavors within the confectionery sector are: Chocolate (98%), Salted Caramel (97%), and Vanilla (94%). During these times, consumers will continuously purchase confectionery products for indulgent purposes. However, as we have seen, there is a high interest for confectionery products with added "Good for you Claims". This is an area brands can capitalize on, creating products that are still seen as an indulgent by the consumer, but has those added health benefits.
---
For more information on our confectionery survey series released in 31 countries – Please click here.