With many stigmas and taboos regarding women's health, it is important that brands promote reassurance and safety around products. As well as this, brands should create a judgement free environment to encourage women to speak about certain issues. In doing so, this will promote good health, well-being and an openness around feminine hygiene, health and lifecycles. FMCG Gurus consumer insights highlight the significance around brands positioning their products in light of holistic health and educational awareness.
Further to this, FMCG Gurus findings have revealed that brands should be promoting a broader concept of what constitutes a healthy diet, by offering more innovative approaches. This may include highlighting an awareness around certain foods, drinks and supplements which will enhance additional health benefits and nutrition for women. This will cater to the large portion of women who are seeking out products that will provide a health boost which goes beyond basic nutrition.
While varying lifecycle patterns and health challenges occur throughout a woman's life, it is essential that the health and wellness industry ensure a sufficient portfolio of products are available to aid comfort and health maintenance to women.
Proactive and Long-term Approaches
FMCG Gurus consumer insights have found that 73% of women are adopting a long-term approach to their health. The incorporation of a long-term approach indicates that women are looking to remain active and healthy until as late as possible in life. In addition, this finding is suggestive of a prevention over cure approach, which is likely to minimise the risk of health problems for women in later life. This reveals that a large portion of women are seeking out ways in which they can maximise their general health and wellness, to facilitate a fit, active and confident lifestyle, as well as ensure healthy ageing through a long-term approach.
Covid-19 has been proven to play a key role in women's lifestyles, altering their everyday habits, diets and routines. For instance, 43% of women stated that Covid-19 has caused significant disruption to their everyday lives. Therefore, it is important for brands to consider these lifestyle changes, such as not being able to go to the gym and having to implement exercising in their own homes. This calls for brands to incorporate motivation around their products in order to encourage consumers to continue being proactive following this disruption.
Diet and Lifestyle
For those who felt that their health had worsened across the last couple of years, 52% stated that they felt it was a result of their diet, which they believed could be healthier. These findings are likely to be linked with the Covid-19 pandemic, in which many consumers found themselves drawn to comfort foods in a time of uncertainty and fear. Conversely, a significant portion of women responded to the pandemic through a lens of health-consciousness. For instance, FMCG Gurus revealed that two-fifths of women said that their health had increased over the last two years. In doing so, consumers were ensuring that their diets were nutritious and assisting their immune health. This highlights notions of self-improvement among women, through attaining health-boosting habits.
The utmost important factor for women in improving their lifestyle was their dietary habits, followed by exercise. FMCG Gurus market research demonstrates that 72% of women increased their intake of fruit and vegetables, and a large portion of consumers boosted their intake of vitamins, dietary supplements and protein. This highlights to brands, that it is essential to outline the valuable ingredients and benefits within fruit and vegetables to target the proactive consumer.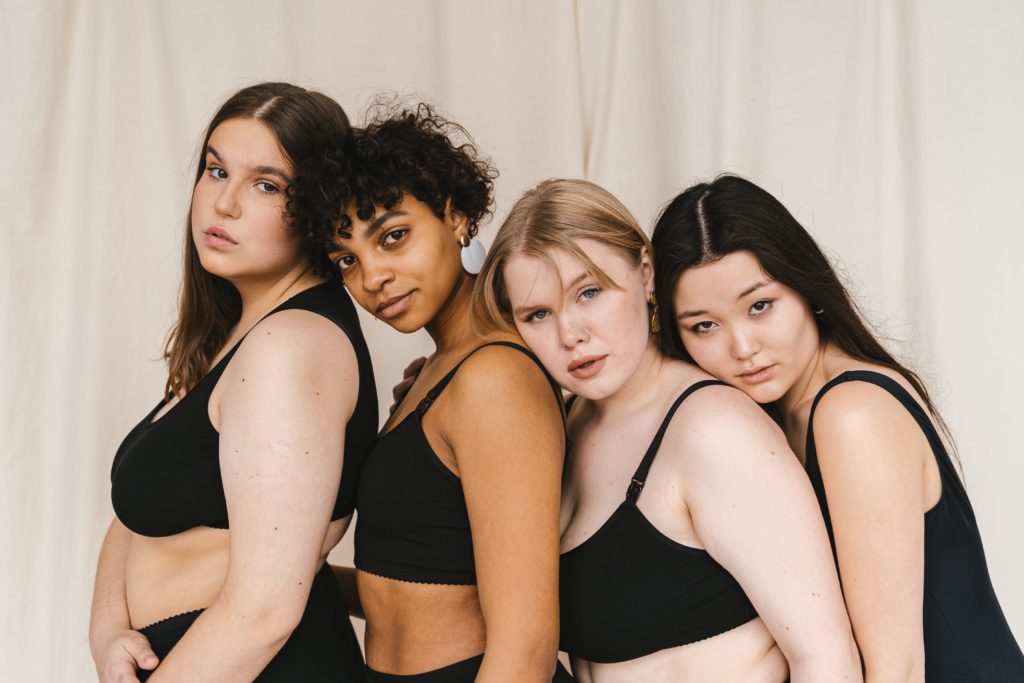 Pregnancy and Post-pregnancy
Pregnancy and post-pregnancy are significant stages in women's lifecycle patterns and health challenges. For example, FMCG Gurus found that half of all mothers experienced health problems during their pregnancy. Weight gain is the highest experienced health problem faced by mothers, at 63%, as well as nausea and vomiting, and depression and anxiety. As a way of combatting this, women's diets remain as the top solution in improving their pregnancy, at 76%.
In addition, it is important to note the symptoms experienced by women post-pregnancy. Considering the stress of having a new-born, it is extremely challenging for women post-pregnancy to maintain a healthy and balanced lifestyle. Post-pregnancy can result in many health problems and the disruption of sleeping patterns and health. FMCG Gurus consumer insights discovered that 61% of women found it difficult to improve their health after giving birth. This indicates that brands must be offering products that are both multifunctional and conveniently nutritious for women who may being lacking the time to put their health at the forefront of their lives. In doing so, brands will support women with products that offer a health boost beyond basic nutrition, aiding their health post-pregnancy.
This article is based on FMCG Gurus: Women's Health in 2022 – Global Report. For more information, please click here.