10th June 2021
How are Consumers Tackling Weight Management in 2021?
---
Introduction
Over the last couple of decades, obesity has become the number one health concern for consumers as the awareness about the health complications associated with it grows. Concern about obesity has also been accelerated by the impact of COVID-19. This is due to consumers being more concerned about their overall health and wellness as they question their vulnerability to disease and illness. This has led to a number of consumers to question whether their diets and lifestyles are something that increases the risk of long-term and immediate problems. So how are consumers looking to tackle weight management in 2021?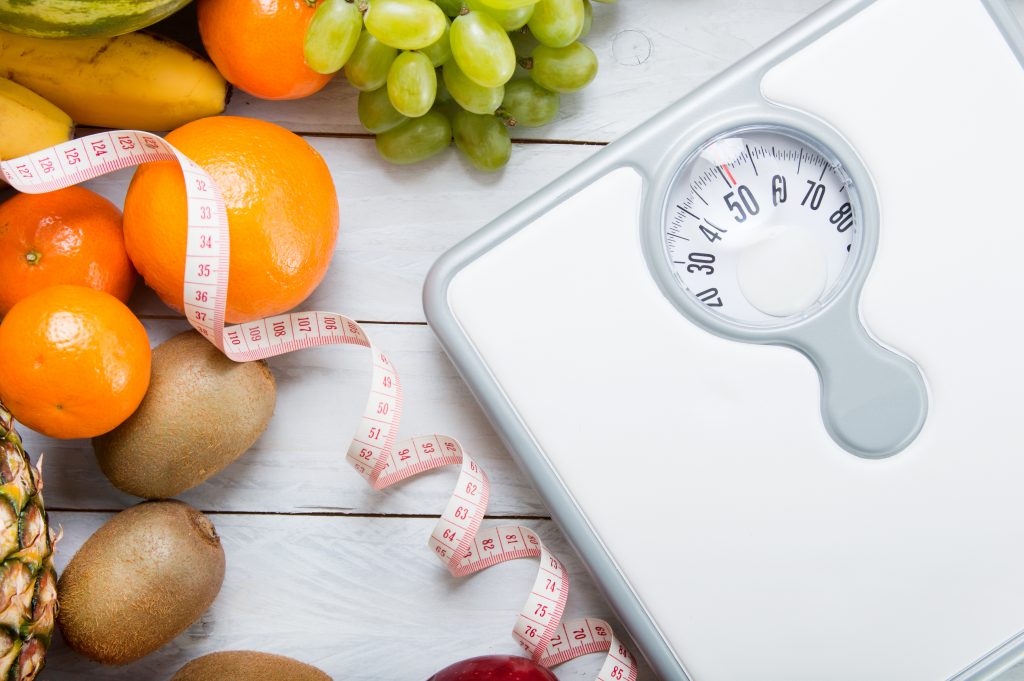 Weight Management Concerns
FMCG Gurus consumer insights show that in February 2021, 37% of global consumers stated that they have become more conscious about their weight as a result of COVID-19. This has significantly increased over the past 12 months as only 21% stated this in April 2020. One of the reasons why consumers have become more concerned about waistlines as a result of the pandemic is due to changing eating and drinking habits. High levels of uncertainty have resulted in six in ten consumers turning to comfort foods such as ice cream and confectionery. This is due to consumers associating these foods with escapism purposes to help deal with new daily worries.
Although COVID-19 has impacted weight gain, it is not the only factor. FMCG Gurus research shows that 23% of global consumers state that they have an unhealthy diet. This can be attributed to many factors such as perceptions of time scarcity and being reliant on convenient food, especially out of home, as well as the belief that healthier food and drink tends to be more expensive.
Weight Management Strategies
As previously highlighted, eating and drinking habits have been fundamentally changed by the impact of COVID-19. Over the period 2018-2021, there has been a significant increase in the proportion of consumers who say that they classify themselves as overweight. FMCG Gurus research also shows that 36% of consumers state they are currently on a diet to lose weight. One of the main reasons for this is not only to lose weight but to improve their overall health and wellbeing, as consumers look to adopt a long-term approach to health.
So, what steps have consumers taken in order to help lose weight?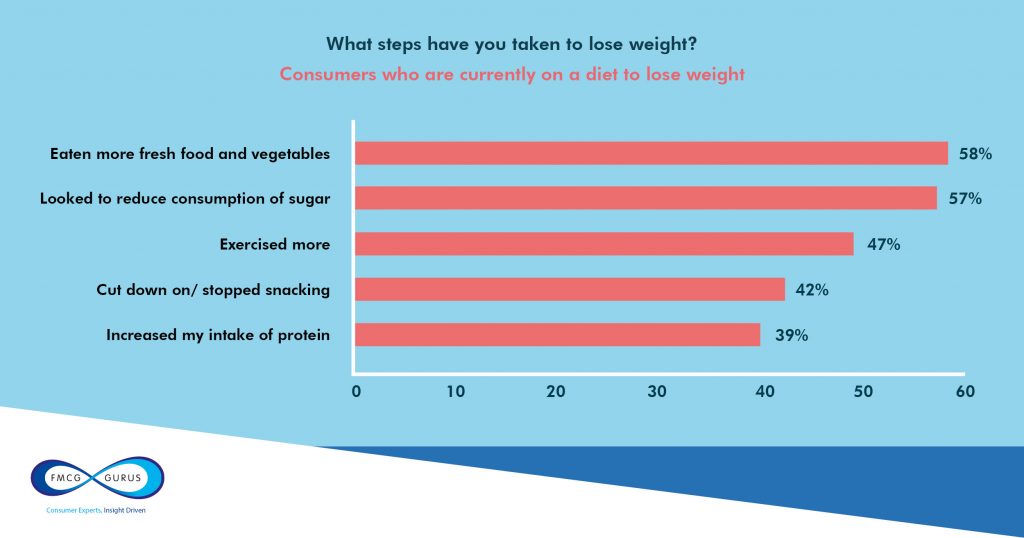 There are two key strategies consumers are adopting when it comes to tackling weight loss. Firstly, consumers are looking to increase their intake of more fresh food such as fruit and vegetables. Secondly, consumers are looking to reduce sugar consumption and increase their intake of functional ingredients such as protein. This is highlighted as 57% of consumers state they have looked to reduce sugar intake whilst 39% have stated they have looked in increase protein consumption.
Recommendations
Although consumers are looking to lose weight, they can often find this hard due to being prone to moments of indulgence. Consumers also associate a balanced diet with something which does not include sacrifice. Therefore, when targeting consumers looking to lose weight, it is important that brands and manufacturers offer conveniently nutritious products which offer better-for-you ingredient such as protein and products which are low in sugar.
---
This blog is based on FMCG Gurus – Weight Management Strategies – Addressing Obesity – Global Report 2021. For more information, please click here.