Introduction
Confectionery trends have shifted since the pandemic. As a result, it is essential that brands in the confectionery industry are staying up to date with consumer need states in this market. The pandemic brought about a noticeable decline in snacking and greater attention to health-consciousness. This meant that a large portion of consumers monitored and moderated their intake of certain food products during the pandemic. However, this has created a lasting effect among consumers. FMCG Gurus consumer insights reveal that 75% of consumers are drawn to product claims of no GMO's, followed by no additives, sugar-free, and natural. This indicates that many consumers are prioritizing products deemed as natural and with free-from ingredients which aid health. Interlinked with this are green and clean claims. This is due to consumer interest in products that are not detrimental to the wider environment.
On the other hand, it is important for brands to note that health claims should not be overdone, as indulgence is still favored by consumers. This includes the sensory appeal of traditional and nostalgic flavors for moments of escapism. Further to this, consumers aim to relax and unwind via confectionery products. For instance, FMCG Gurus consumer insights reveal that 66% of consumers purchase confectionery products as a treat or reward. This indicates that consumers associate confectionery products as a form of unwinding from the pressures of everyday life.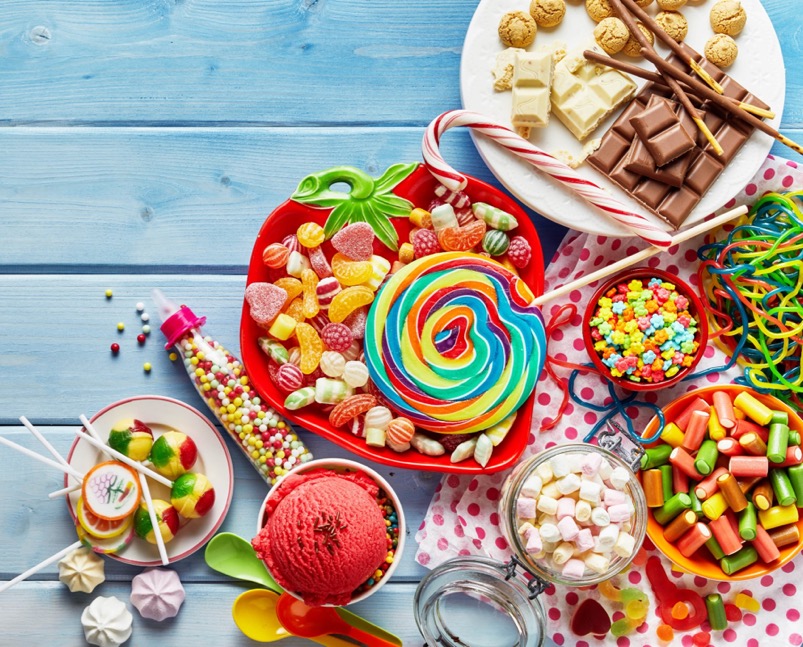 Researching About Products
In terms of the health-conscious approach, the act of researching products before purchasing is common among consumers. For example, our findings demonstrate that one third of consumers who purchase confectionery say that they regularly research confectionery products.
Not only does this highlight a health conscious approach, it also suggests that consumers are not overly brand loyal and will choose between different products to determine the products that best meet their need states. Moreover, in the process of researching FMCG Gurus findings illustrate that 71% of consumers research into the nutritional information of products.
Our market research illustrates a noticeable jump between 2020 to 2022 of functional/medicinal confectionery. For example, in 2020, 20% of consumers had said that they had purchased this form of confectionery either for themselves or for a member of their household. This demonstrates that consumers have become increasingly attentive to the nutritional value of food products and ingredients, and are seeking out confectionery products with both sensory appeal and a nutritional boost. In addition, this also reflects the proactive and holistic approach taken by many consumers to maximize their health and wellness through conscious consumption.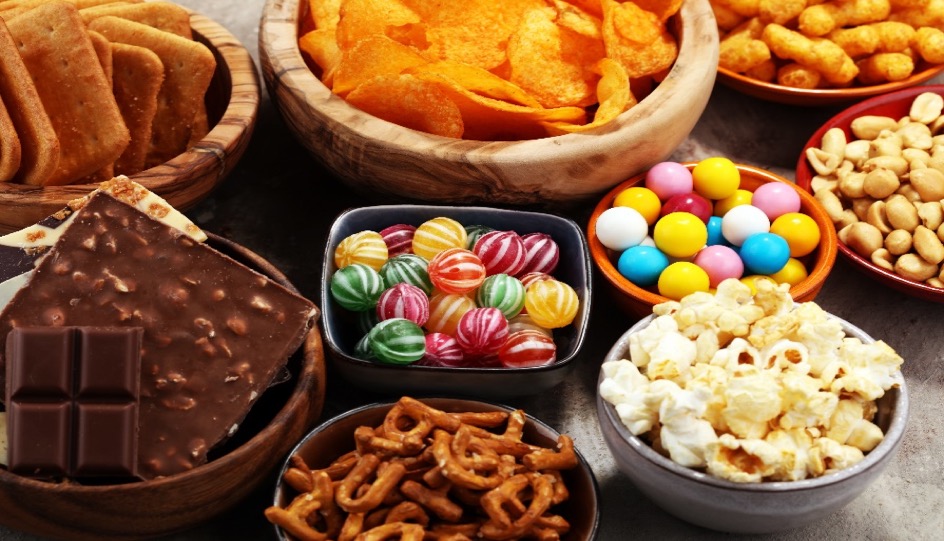 Candies and Gummies
Nevertheless, consumers are continuing to prioritize confectionery as it offers moments of escapism and indulgence. Globally, consumers purchase a variety of confectionery products. This ranges from candies and gummies, to hard boiled sweets, to functional and medicinal confectionery and more. However, the most popular form of confectionery are candies and gummies. FMCG Gurus insights highlight that 76% of consumers have purchased candies and gummies either for themselves or for members in their household within the last twelve months. This highlights that consumers are continuing to seek out confectionery products that will provide them with small indulgences.
Cost of Living
Confectionery brands must note that the current recessionary climate is influencing consumers' shopping habits. FMCG Gurus consumer insights reveal that of consumers who actively research into products, 64% of consumers research the price of confectionery products. This highlights that consumers are looking to reduce their spending on items that they may deem as non-essentials, and are seeking out more cost-effective and value for money confectioneries. This suggests that brands must be promoting perceptions of value around their products, which will enhance the consumer likelihood of purchase, as they will associate these confectionery products with being good quality and good value for money.
This article is based on FMCG Gurus: Global Confectionery Trends in 2022.