27th April 2021
Skincare Health in 2021
---
Introduction
Concern over skincare health is growing across the globe and is something that has significantly been impacted by the COVID-19 pandemic. Not only are consumers focusing now more than ever on their overall health, but they also show concern towards skin due to factors such as increased levels of stress, weight gain and reduced levels of activity, and greater levels of comfort eating. So how are consumers looking to address their skin health and in turn will this increase their overall health?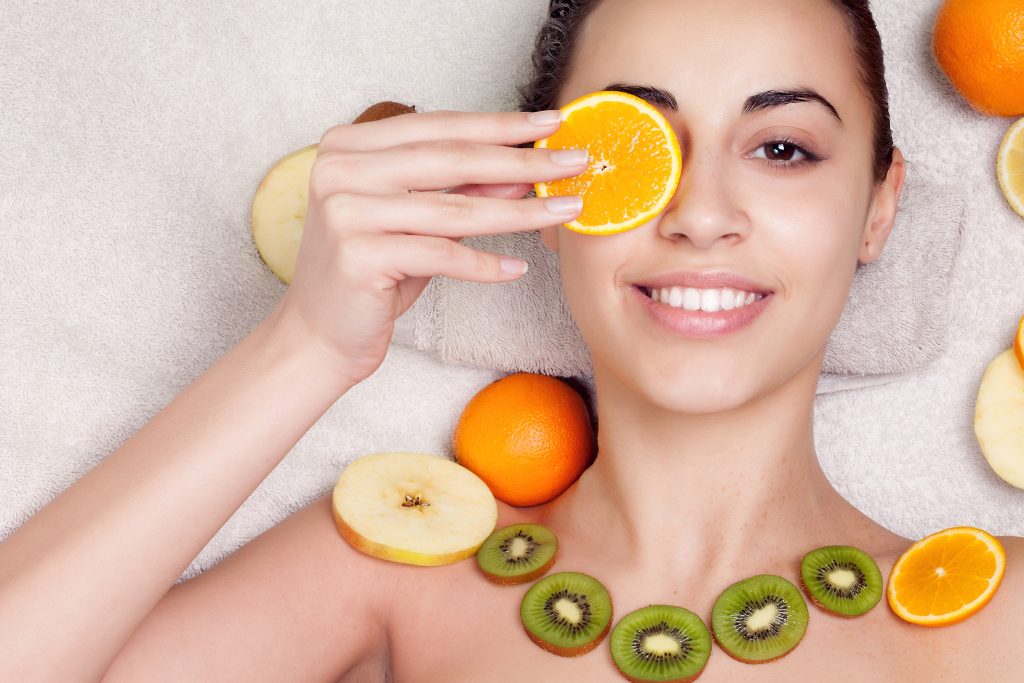 Skin Health Concern
In 2021, only 56% of global consumers state that they are happy with their skin health. This shows that a large proportion of consumers are not overly satisfied with their skin, something which has been on a significant decline since 2018. This suggests that consumers will look to place a greater emphasis on improving this area.
FMCG Gurus research shows that good skin health is typically associated with having good overall health. The insights show that there has been a considerable increase of 13% in the proportion of consumers who say that they recognize the link between good skin health and good overall health between 2018-2021, rising to 67%. This highlights that consumers are adopting the notion of a holistic health approach to life as they recognize that all aspects of health are interlinked.
Addressing Skin Health
Due to a number of consumers not being satisfied with their skin health, 59% of global consumer state that they are interested in products which can improve this even when not suffering from any specific health problem. This highlights that consumers are taking a prevention over cure approach to skincare maintenance.
One of the key changes consumers have made in order to improve their skin health is by regularly seeking out food and drink that can help. In 2018, FMCG Gurus shows that 46% of consumers stated this, however, this has now increased to 60% in 2021. Consumers are becoming more aware of different ingredients and the benefits that they can have on a variety of health areas.
For instance, much attention has been given to the array of benefits associated with vitamin C and D over the last twelve months, especially as consumers have had less exposure to the sun because of lockdown. Ingredient-led claims will be more influential on purchasing within the food and drink market, as consumers seek out products that offer a convenient health boost – including seeking out everyday groceries that they believe can help boost skin health.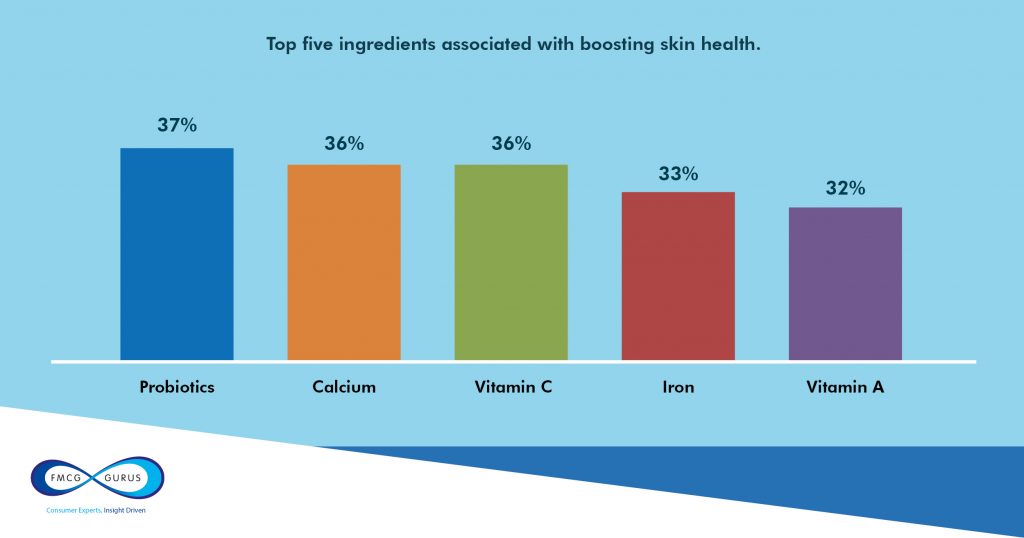 Interestingly, FMCG Gurus research shows that consumers associate a variety of ingredients with helping aid skin health. Probiotics, calcium, and vitamin C are the ingredients most likely to have this association. As ingredient claims become more influential on purchasing habits, brands should look to offer maximum transparency and reassurance around the efficacy of ingredients to maximize influence on purchasing. This is something that can be done through engaging in strategies such as using branded ingredients and scientific claims on packaging to support benefit claims made.
---
This article is based on FMCG Gurus: Beauty from Within – Global Report – 2021.