3 July 2019
Why are consumers reducing their meat intake?
Meat reduction is a trend that continues to gain traction across the globe. This is something being driven by consumers becoming more health conscious and demonstrating concern towards the environment. Difficulty dealing with everyday living costs is also a key reason why consumers are looking to reduce their meat intake.
A Q2 2019 survey of 20,000 consumers found that 68% of consumers say that they eat meat on a regular basis. Of those that do not eat meat, 22% say that they have given up eating meat in the last twelve months. When it comes to regular meat-eaters, 20% say that they have reduced intake in the last twelve months. When questioned why the top three reasons were "I associate less meat with being healthier" (62%) "Price of meat is too high" (61%) and "environmental concerns" (55%).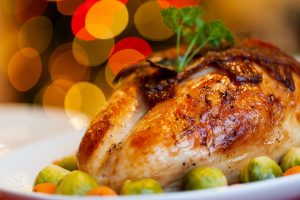 The trait of reducing or abstaining from meat is resulting in more consumers following vegan, vegetarian or flexitarian dietary plans, with this trend particularly being driven by younger adults. As this trend continues it will result in more consumers seeking out alternative plant food (see our plant attitudes infographic here) and drink which is associated with being more environmentally friendly, healthier and cost-effective. The key is reassuring consumers that these products are satisfactory when it comes to taste and texture.
Want to learn more, please contact us here.