Plant-Based Diets
A growing proportion of consumers are following diets around the avoidance or moderation of animal products. This a trend that will continue to gain momentum over the next 12 months. As a result, this will bring opportunities to brands and manufacturers to produce a wider range of plant-based products.
Plant-based diets primarily focus on foods derived from plants. This includes fruits, vegetables, nuts, seeds, grains and beans. While it brings the primary focus away from meat and animal derived products, it does not mean being vegan or vegetarian. A plant-based diet can also be known as a flexitarian diet, where animal products are not the main element.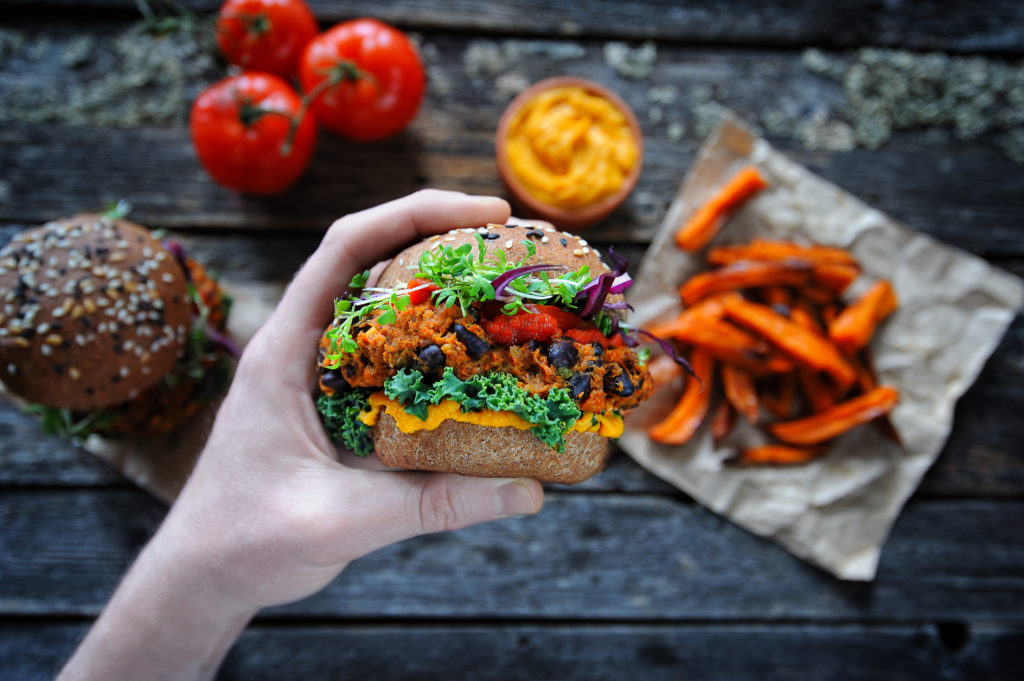 Attitudes and Behaviors Towards Plant-Based Alternatives
Consumers prefer products to be labelled as plant-based, as opposed to vegan friendly products. Plant-based claims can be associated with claims of naturalness. In comparison, vegan friendly claims may be associated with compromise. This is because of the strict practices of such dietary plans, compared to vegetarian and flexitarian diets.
When seeking out plant-based products, consumers see the volume of protein as important. For example, 60% of global consumers think that protein content is important when buying dairy alternative products. However, there are negative feelings around these protein sources. Around two thirds of consumers feel that plant-based protein is less tasty and more expensive than animal products. Also, over half of consumers think that plant proteins are less juicy than meat. Protein is a key ingredient in plant-based products and appeals to many through its variety of health benefits.
Eco-Conscious
There is a growing trend around consumers being more aware of how their diet and lifestyle choices impact the environment. For instance, 79% of global meat eaters who are looking to reduce their intake of meat over the next 12 months, claim that environmental concerns are the reason for this. However, regardless of health and environmental concerns, consumers are unwilling to compromise on indulgence and enjoy luxurious tastes. Brands must continue to push the boundaries of innovation and focus on the sensory enjoyment of taste and texture. While brands may be environmentally friendly, consumers are often sceptical of such claims. This is because they are aware of how brands can greenwash consumers to persuade consumers of a products sustainability. It is not enough to simply claim a product to be environmentally friendly, but brands must provide evidence to support their claims.
The Impact of Covid-19
Consumers are demonstrating increased consciousness to their health. One quarter of consumers say that they plan to change their diet due to Covid-19. Brands and manufacturers have the opportunity to increase their use of functional ingredients. This assists in boosting health beyond basic nutrition and reduces vulnerability to illness.
Emerging Alternatives
Nearly half of all consumers state that they turn to dairy alternatives to some extent. The top reason for this is that they are considered healthier than animal derived products. This shows that dairy alternatives are no longer a niche, as in recent years, we have seen minimal growth in the proportion of people consuming dairy alternatives. This demonstrates that it is a well established and mature market.
With growing consumer trust and confidence in dairy alternatives, there is opportunity for brands to expand outside of the core categories of milk, butter, cheese and yogurts. With fish already seen as healthy, plant based fish is expected to grow. Consumers have stated that they find a lack of availability of products, such as chicken and seafood, with 1 in 3 global consumers stating they eat meat substitutes. This shows that there is room for expansion in the range of products offered.
Breaking Stereotypes
Consumers feel that plant-based products lack vitamins and taste inferior to meat and dairy products. For instance, 67% of global consumers who do not eat meat substitutes state that they lack taste. Consumers want reassurance that meat alternatives contain real ingredients that they recognise and trust. Our research shows that more than three quarters of consumers state that plant-based products should be made with familiar and well known ingredients. This indicates that brands must provide consumers with streamlined and concise ingredient lists that have fewer ingredients, without making exaggerated claims. By doing this, brands will begin to break down these negative stereotypes of plant based foods.
This article is based on FMCG Gurus: Meat and Plant-based Report in 2022 – Global Report. For more information, please click here.