26th February 2020
How Sports Nutrition is Evolving in 2020
---
Consumers are Changing
FMCG Gurus research shows that consumers are taking a more proactive, holistic, and long-term approach to health. This means that there is a significant opportunity for brands of nutritious, better-for-you products to target these consumers. The everyday consumer is now incorporating sports nutrition products into their everyday lives as they look for an energy boost and to better their overall health.
These changing attitudes to health mean that the sports nutrition market is becoming more diverse and fragmented. This has led to the evolution of active nutrition. These consumers can be described as people who take a proactive approach to health but do not go to the gym every day or engage in events such as running marathons.
Sports Nutrition Products
FMCG Gurus consumer insights show that only 5% have not purchased sports nutrition products in the last six months. This being said the top products consumers are purchasing are sports drinks (59%), energy bars (54%), and energy drinks (54%).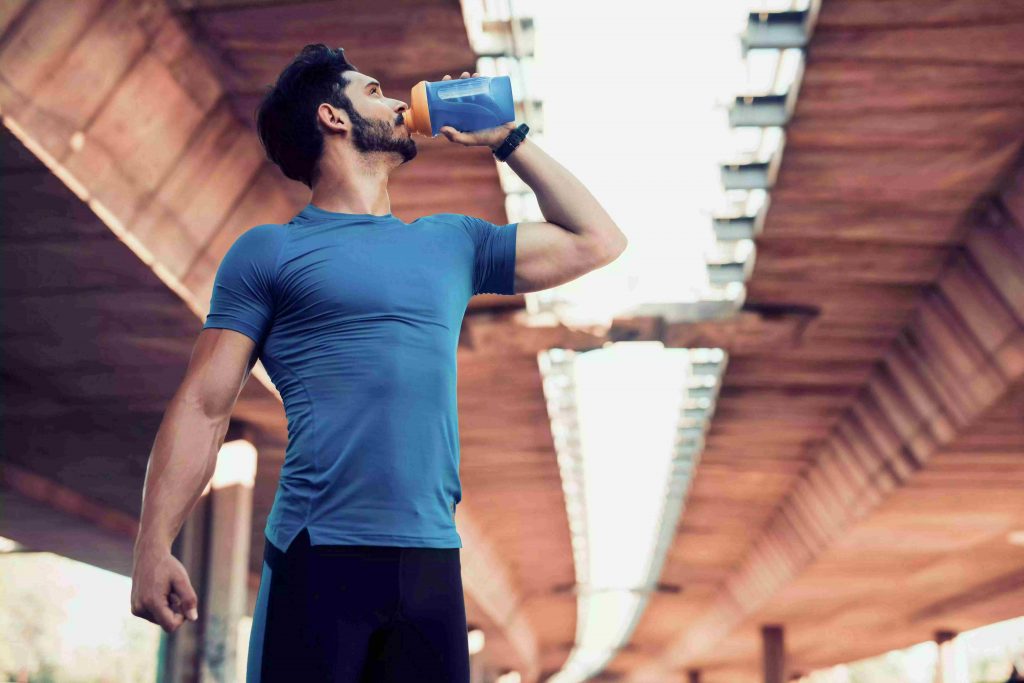 The demand for sports nutrition products is being driven by consumers being dissatisfied with their health. FMCG Gurus research shows that across the six areas of FMCG Gurus healthy aging range (Cognitive, Digestive, Heart, Immunity, Joint, and Skin health), on average, 43% are not satisfied with their health. This has led to consumers making fundamental attempts to change their lifestyles with 61% looking to improve their overall health.
Snacking Habits
FMCG Gurus consumer insights show that a total of 51% of global consumers say that they have switched from traditional snack products such as chocolate and confectionery in the last twelve months to high protein/low sugar alternative snacks, such as protein bars. This market trend is becoming more mainstream as consumers want guilt-free and offer a convenient health boost.
One key reason why consumer snacking habits are changing is due to many reasons. FMCG Gurus research shows that the main reason is for general and health and wellness purposes (48%). However, 47% of consumers also say they would like to boost their energy levels. Consumers feel more time-scarce than ever before and often feel that they do not have enough energy to get through the day.
Summary
Sports nutrition products are more popular than ever before. People are looking to improve their overall health and are actively looking for "better for me" products. High protein and low sugar alternatives to traditional snacking products are becoming a big opportunity for many brands and manufacturers. Consumers want guilt-free products that offer a nutritional boost and functional benefit to help get them through the day.
---
For more information on our Sports Nutrition vs Active Nutrition Global 2020 report please click here.