26th August 2021
Three Key Bakery Trends in 2021
---
Proactive Living
Consumers have begun to adopt a prevention over cure approach to their health. Consumers believe that the best way to address health problems is to look to prevent them from occurring, by making changes to their day-to-day diets and lifestyles. Over the last eighteen months, consumer dietary habits have been significantly impacted. Due to increased levels of comfort eating to alleviate stress, 33% of global consumers believe themselves to be overweight. This has resulted in 76% of global consumers stating that they will try to eat and drink more healthily.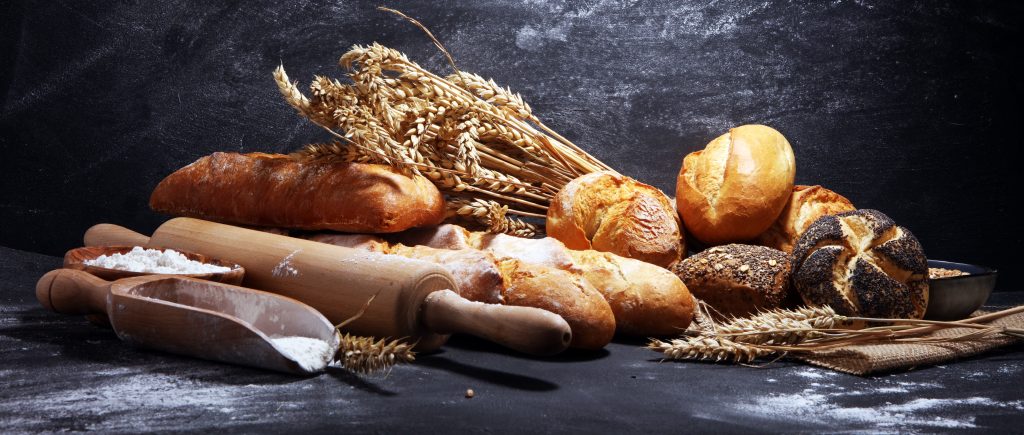 One way in which bakery products can target these health-orientated consumers is by offering low sugar and high in protein goods. FMCG Gurus insights show that 60% of consumers plan to reduce sugar intake, and 45% plan to increase protein. This is something that will drive demand for bakery products that are low in bad ingredients and high in good ingredients.
Consumers are also expressing an interest in bakery products that aid emotional wellbeing. Sleep health and mental wellbeing have been significantly impacted by COVID-19 with many consumers feeling stressed and unable to unwind. FMCG gurus research highlights that 58% of global consumers would be interested in products that aid sleep health in cookie, biscuit, or bakery format. This is something that the bakery industry needs to capitalize on as consumers seek out functional products on a regular basis, promoting ingredients that help alleviate stress, aid relaxation, and improve sleep quality.
Natural Blueprint
Consumers are now more than ever seeking out natural foods and ingredients. Consumers are becoming more attentive to natural claims and want reassurance that ingredients in bakery products are real and authentic, this is highlighted as 63% of global consumers state they have been more attentive to the ingredient listings on food and drink products.
Natural claims are highly important as 74% of global consumers stating it is important food and drink are 100% natural. Natural claims are associated with a variety of benefits that will enhance the value proposition of bakery products. When it comes to the bakery market this is also the case. 64% of consumers state that natural claims are important in bakery products.
Although claiming a product is natural brands must also reassure consumers of the authenticity of the ingredients. consumers are becoming more skeptical towards natural claims being made, believing brands can be misleading about product formulation in order to charge a premium price. One way in which bakery brands can address this issue is by offering a clear label approach. Consumers believe that nutritional labeling can be improved, and simplified packaging is something that will help consumers feel that they have maximum control over their nutritional intake.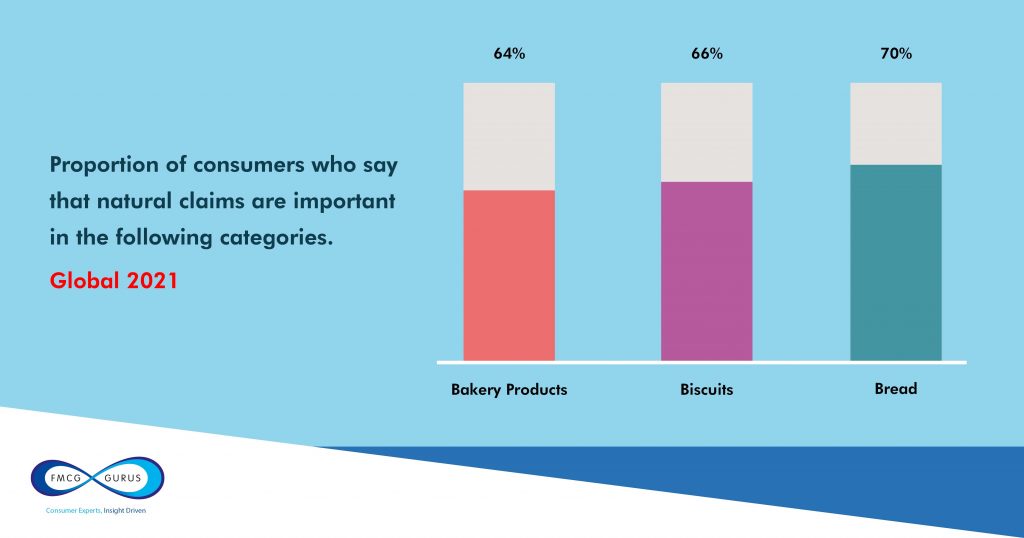 Evolutionary Tastebuds
Consumers believe that there is an opportunity to push the boundaries of sensory appeal within the bakery industry. FMCG Gurus research shows that 52% of global consumers believe that flavor innovation amongst bakery products could be improved. Therefore, there is an opportunity for Bakery brands to push the boundaries of sensory appeal by launching experimental and nostalgic flavors to target different need states and occasions.
Consumers like new and unusual flavors for a number of reasons. Firstly, consumers especially like it as a form of self-expression and to show their good taste and sophistication to others. Secondly, they also believe that unusual flavors that offer a genuine experience can help reinvigorate a product category and inflate premium credentials. FMCG Gurus consumer insight shows that 48% of consumers would like to see new and unusual flavors in bakery products. Therefore, bakery brands need to offer experimental and adventurous flavors. When doing so, it is important that these flavors seem more of a novelty and genuinely enhance the sensory appeal of products.
---
This blog is based on FMCG Gurus: Bakery Trends in 2021 – Global Report. For more information, please click here.