Introduction
Snacking is common among consumers' who lead busy, fast-paced lives. This often results in consumers' skipping meals and having a quick snack to gain an energy or nutritional boost. However, in recent years, there has been a growing trend towards healthier snacking options in the food and beverage industry. A significant proportion of consumers are seeking out snacks that are low in sugar, high in protein, and made with natural ingredients. Consumers deem this kind of snack conveniently nutritious and a form of guilt-free indulgence.
Moreover, there has also been a rise in demand for snacks that are plant-based, gluten-free, and suitable for people with dietary restrictions. Many companies are responding to these snacking trends by developing new products that meet these criteria, and are reformulating existing products to make them healthier.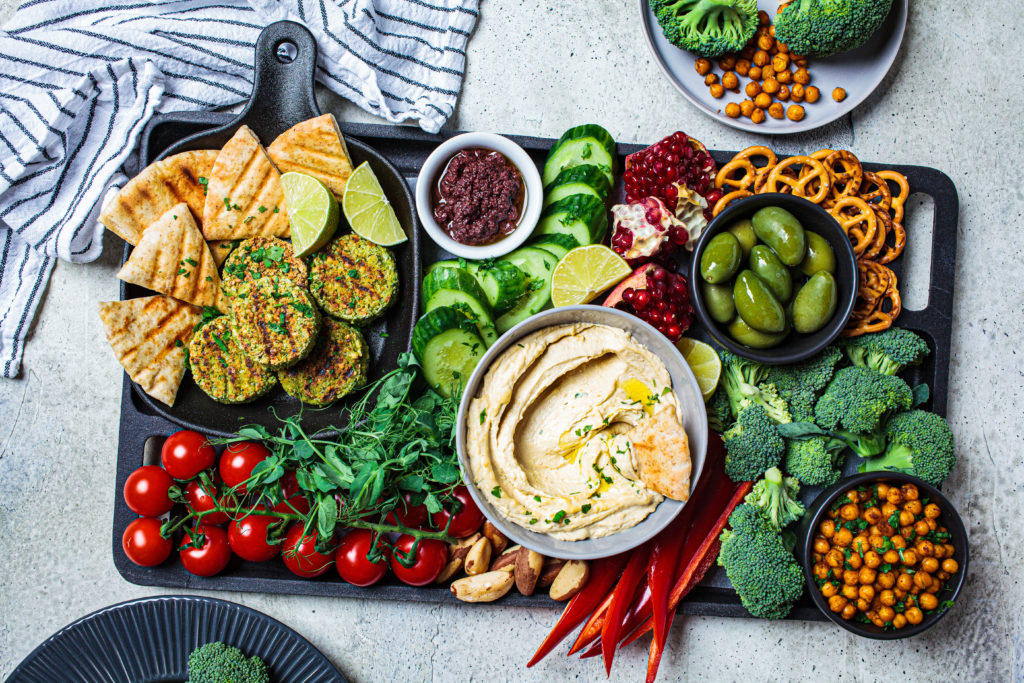 Real and Authentic Ingredients
FMCG Gurus' market research demonstrates that consumers are looking for snack products that are deemed natural, fresh and healthy. For instance, 59% of global consumers like to see natural claims on snacks. As a result, consumers are paying much more attention to the ingredients in snack products. This has led to a rise in demand for snacks that are both conveniently nutritious, and low in dietary evils such as sugar and chemicals.
This indicates that the formulation of snack products and the ingredients they contain shape consumers' perceptions around snacking products. This can impact consumer attitudes around quality and healthiness, with consumers finding authentic, green and clean ingredients appealing. FMCG Gurus' consumer insights reveal that 28% of global consumers feel that snacks which are free-from ingredients deemed bad for health, make a snack more premium or high quality. This highlights that streamlined ingredient lists and free-from claims further enhance perceptions of value, as consumers deem these products better quality, better for the environment and healthier. Brands must ensure that products have enhanced perceptions of value, especially during today's cost of living crisis, in which consumers are looking for snacks that they deem good value for money.
Environmental Claims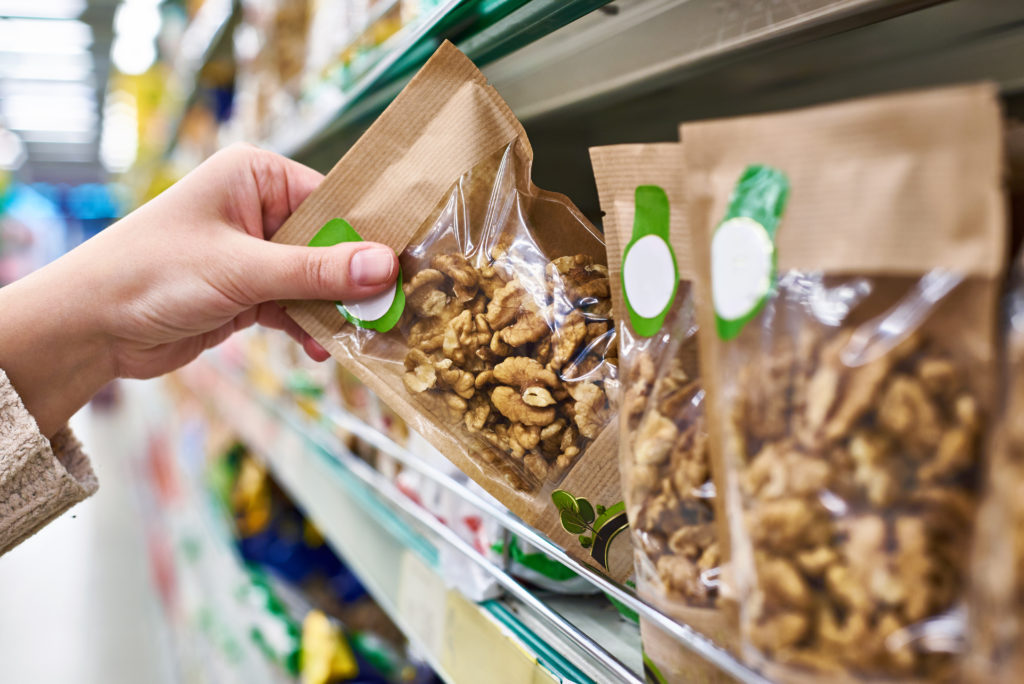 Over the years, consumers have become increasingly aware of the environmental impact of the food production industry and their own dietary, shopping and overall lifestyle habits. This has meant that consumers are looking for snacks that have been sustainably sourced and formulated in some way. FMCG Gurus' findings highlight that 44% of global consumers say they will put a snack product back if they are not happy with the ethical or environmental credentials of the product or brand. Some companies are responding to this trend by using ingredients that are grown using smart, sustainable farming practices, such as regenerative agriculture and organic farming.
Additionally, some other sustainable practices that brands can incorporate into their production and distribution processes are the use of biodegradable, recyclable, and plastic-free packaging, as well as the implementation of sustainable practices throughout supply chains to minimize and eliminate food waste and carbon emissions.
The sustainability trend in the snack market highlights that consumers want to know the story behind the snacks they purchase. Brands must provide clinically-proven evidence with sustainable credentials and claims, to enhance transparency, reassurance and trust which will combat consumer skepticism and greenwashing concerns.
Functional Claims and Digestive Health
In terms of health, a large proportion of consumers have adopted an avoidance and moderation approach to snacking. This has meant that consumers are actively avoiding or moderating their intake of dietary evils, such as sugar. Importantly, FMCG Gurus' consumer insights reveal that 34% of global consumers find digestive health claims appealing on snack products. The trend towards digestive health in the snack market is driven by consumers' desire for more functional claims on products for a health boost beyond basic nutrition.
This indicates that consumers are becoming increasingly aware of the importance of their gut health and are seeking out snacks that will aid this area of health. Some examples of these products include snacks that are high in fiber, probiotics, and other nutrients that are deemed good for digestive health. In addition, snacking brands should look to incorporate ingredients such as chia seeds and flax seeds into their products, to offer health-boosting benefits for digestive health.
Nostalgic Snacks
While healthy snacking options are popular amongst consumers, brands must not over promote health and compromise on the taste and sensory appeal of snacks. This is because 64% of global consumers overall prefer traditional snacks such as chocolate and confectionery. Nostalgic and indulgent snacks often provide a sense of comfort and escapism for consumers. These can be high in sugar, fat, and calories, and are not typically considered to be healthy. As a result, brands should aim to offer comfort, indulgence and convenient nutrition in snack products to offer maximum value.
In addition, when it comes to enhancing the sensory appeal of snacks, brands should look into the use of innovative flavors and ingredients, which a significant number of consumers find appealing.
This article is based on FMCG Gurus: Snacking Trends – Country Reports – 2023. For more information, please click here.