10th March 2020
Snacking Habits in Belgium 2020
---
Introduction
Snacking habits are changing across the globe as consumers begin to actively monitor their diets. With this being said due to time scarcity and the reality of busy, modern-day lives, consumers are still prone to moments of indulgence and on the go snacking. So, how are consumers in Belgium snacking and what products are they looking for?
Consumer Insights
In Belgium, consumers are prone to snacking throughout the day. FMCG Gurus consumer insights show that the main time consumers choose to snack is mid-morning as 60% say they snack at this time. Mid-afternoon is also a popular time to snack with 44% saying they snack at this time. When asked, 'why do you snack' 57% of consumers in Belgium stated they snack as an indulgent treat. This highlights that consumers are still choosing sweet products to snack on as they look to reward themselves with indulgence throughout the day.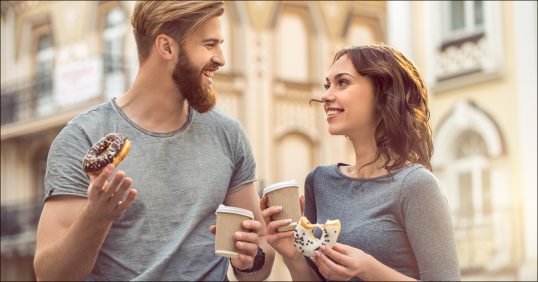 However, 58% of consumers say that they snack for a health benefit. Consumers are becoming more aware of what they are indulging in. With more consumers adopting the holistic health approach and taking a proactive approach to healthier occasions consumers are looking for more nutritional products. Modern-day life can be stressful and time-consuming, as consumers cram in more activities into a day. This is a key reason why consumers are looking for products as meal replacements that offer nutritional value. In Belgium, the top choice of snacks is fruit (94%), yogurt (80%), and chocolate (37%). This highlights that consumers are looking for healthier alternatives to original snacking products.
Claims can be important for brands and manufacturers when trying to target consumers. FMCG Gurus snacking in Belgium survey shows that 51% of consumers look for sugar content first when choosing which snacking products to buy. 42% also state that they look for protein content. Brands and manufacturers can benefit from this trend by providing healthier alternatives such as low sugar and high in protein as 54$ of Belgium consumers say they would be willing to pay a premium price for zero sugar claims on snacking products.
Recommendations
Consumers snacking habits are changing as they look to swap out traditional snacking products for nutritional and healthier options. This is an opportunity for brands when targeting consumers in Belgium as they can look to add low sugar and high protein claims as consumers would be willing to pay premium prices for these products.
---
For more information on our Snacking in Belgium 2020 survey please click here.