2nd March 2021
Three Key Beverage Trends in 2021
---
Introduction
FMCG Gurus have identified 10 top trends which will impact the food and beverage industry throughout 2021. However, when focusing on the beverage industry alone, three key trends specifically stand out for this industry. These trends are:
Proactive Living | Natural Blueprint | Taste First, Think Second
So how will these consumer trends shape the beverage market in 2021?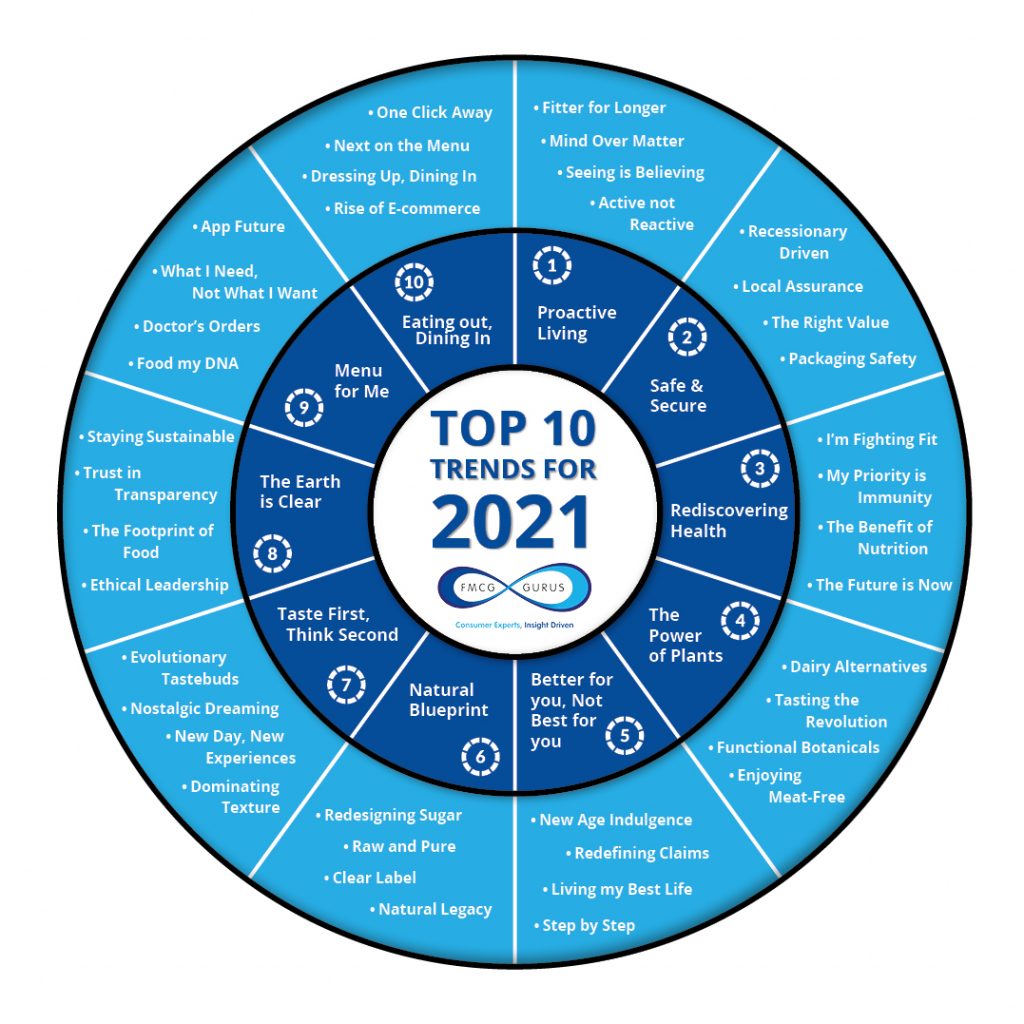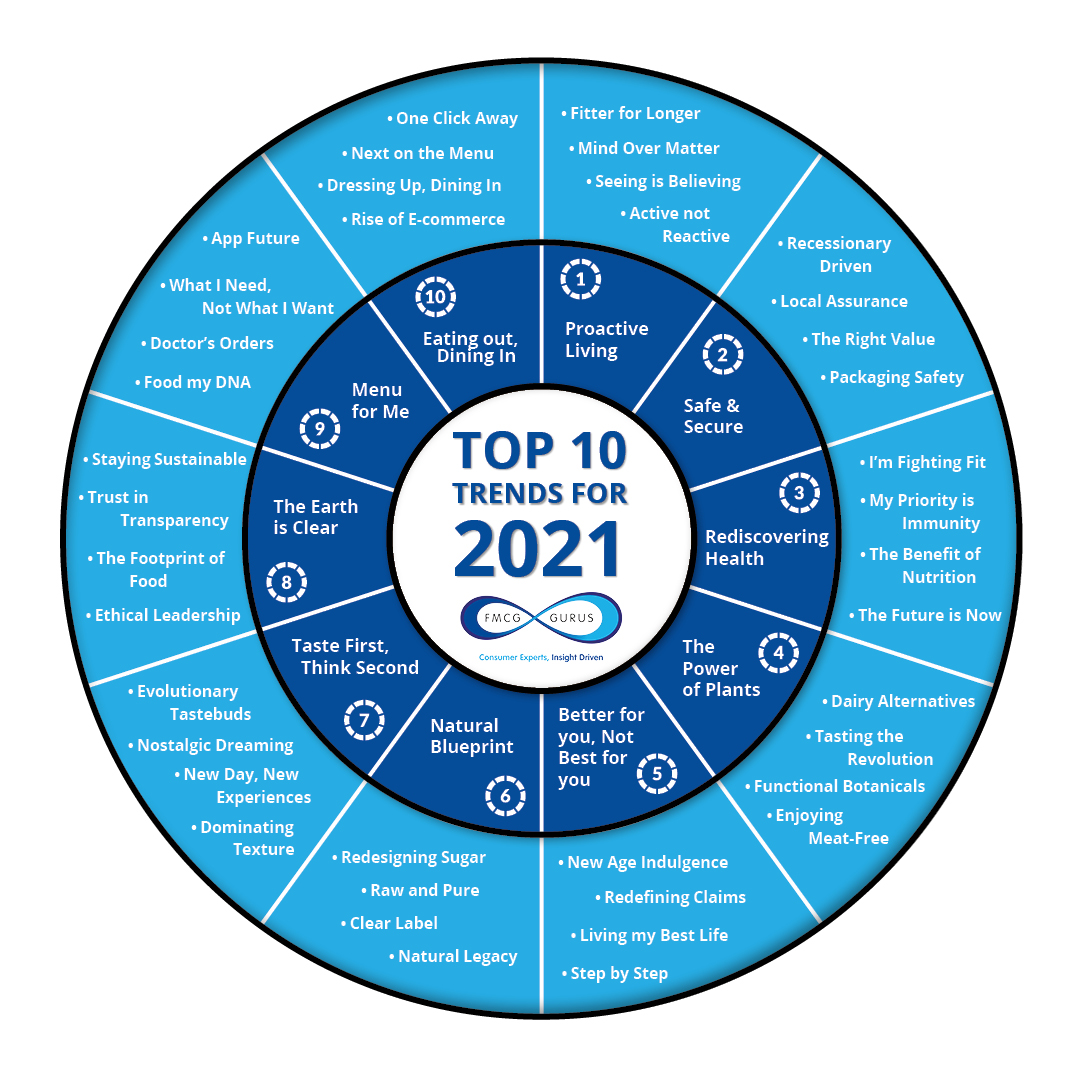 Proactive Living
The trend Proactive Living explores how consumers believe that the best way to address physical and cognitive health problems is to look to prevent them from occurring. As such, consumers are making day-to-day changes to their diets and lifestyle with long-term goals in mind.
Consumers are actively looking to improve their overall health and wellbeing in 2021. This desire has also been amplified by the COVID-19 pandemic, as consumers recognize that all areas of health are interlinked. FMCG Gurus consumer insights show that 60% of global consumers state they would like to improve their general health and wellness over the next 12 months. This has led to a number of consumers looking to change their diets and lifestyle habits in order to achieve this goal.
This trend is leading to consumers to adapt their beverage consumption habits. FMCG Gurus research shows that 37% of global consumers who drink carbonates say that they have reduced their intake over the last twelve months. Health-conscious consumers will look to avoid bad-for-you beverages high in ingredients such as sugar, wanting alternative products that offer a convenient health boost. This is highlighted as 41% of global consumers state they turn to functional beverages in order to boost their health.
Natural Blueprint
Natural formulation is a high priority for consumers and is associated with a variety of benefits. Consumers want maximum transparency over the ingredients that are in the food and drink that they purchase. This is driving demand for simplified nutritional information and innovative ways of communicating formulation information, as well as free-from claims, streamlined ingredient lists, and story-based marketing.
FMCG Gurus insights show that over 45% of consumers believe that natural claims are important across carbonates, cordial, chilled juice, and energy drinks. This is because natural claims are associated with a variety of benefits. Of the 69% who say it is important that food and drink is 100% natural, 55%, say these products are better-for-you, 52% say they are better quality, and 45% say they are better for the environment.
As consumers look for products with natural formulation, they will look to clear label products with better-for-you ingredients. Brands need to look for alternative natural sweeteners that are deemed to be better-for-you and hassle-free from a taste perspective.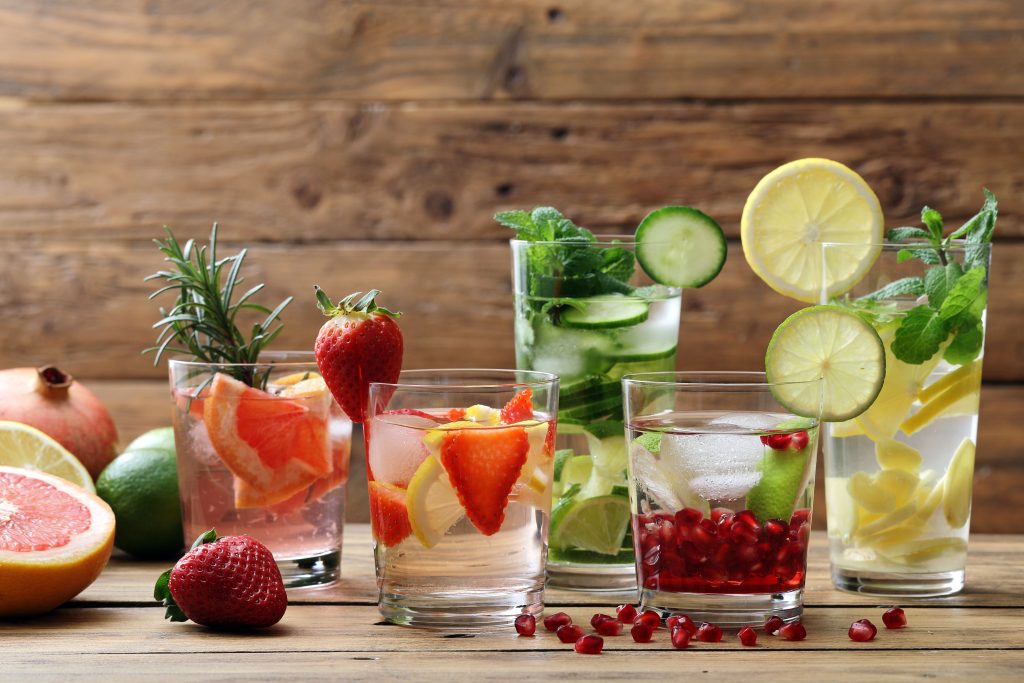 Taste First, Think Second
Indulgence remains the primary reason why consumers choose products, with reward and escapism key motivations for consumption occasions. As such, consumers expect products to challenge their sensory perceptions and offer them genuine experiences, even when it comes to everyday, low-cost items.
FMCG Gurus research shows that consumers believe that flavor innovation in the beverage market can be improved. When it comes to beverages, consumers want flavor innovation that offers a genuine experience. This can be done in two ways. Firstly, brands can target consumers looking for retro and nostalgic flavors. This is important in a time of uncertainty as consumers will look to seek moments of comfort with flavors that remind them of a simpler time. Secondly, consumers want experimental flavors that can challenge sensory perceptions.
This is highlighted as 74% of global consumers suggest that they like products with new and unusual flavors. This is especially the case for fruit drinks, coffee, and tea.
---
For more in-depth information on how each of the top ten trends will impact the beverage industry in 2021, please click here.