6 August 2019
Do not over-estimate the extent that consumers are seeking out alternative sweeteners
Over the last ten years, sugar has become the number one dietary evil in the eyes of the consumer. Consumers associate excessive sugar intake with rising levels of obesity and diabetes. However, it is important not to over-estimate the extent that consumers are making fundamental changes to their diets or seeking out products that contain alternative sweeteners.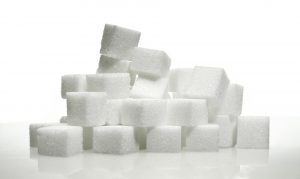 FMCG Gurus research of 25,000 consumers conducted in Q1 2019 shows that four in ten consumers (42%) admit they do not know how much sugar they have consumed in the last 24 hours. Moreover whilst 62% say that natural sweeteners are a healthier alternative to sugar, only 28% say that they actively seek out products that contain natural sweeteners. When it comes to seeking out natural sweeteners, females are more likely to do so compared to males (32% versus 24%) This is because natural sweeteners can be associated with higher prices and inferior taste. This is especially the case with the ingredient stevia, with many consumers saying that they can be put off with the aftertaste.
It needs to be remembered that irrespective of the health concerns that consumers may have, they will prioritize taste over nutritional value and health. This means that if an alternative sweetener is associated with compromised indulgence, they will not buy it. This means that brands need to look into alternative sweeteners such as cocoa pulp that will be seen as natural, healthy and tasty when encouraging consumers to reduce their sugar intake.