8 August 2019
Beverages Industry in the USA – Consumers want Green and Clean Beverages
The Market – Value & Pressures
The beverage industry in the USA is split into 6 categories. These are Carbonates, Juice, Concentrates, Water, Energy Drinks, & Sports Drinks.
Carbonates is the category that holds the highest market value worth $81billion. Although carbonates are the highest valued category in the beverage industry it is projected that the market value will dip by -0.1%.
There are many external factors which are affecting the beverage industry in the USA. Firstly, government pressures to increase taxation on high sugar products. This has had a major effect on companies as they look to reduce sugar levels as prices begin to increase. This has a chain effect as consumers have noticed and are concerned about the rising prices of beverages. As a result of this consumers may look to reduce spending on non-essential beverage categories.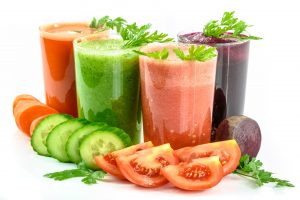 5 Key Trends
Within the beverage industry, FMCG Gurus has identified five key trends that brands and manufacturers need to actively monitor. These key trends are:
War on sugar | Green and clean | Flavour Fusion | Rest and Recuperation | Active Nutrition
This post will focus on the trend Green & Clean.
Green & Clean
Green & Clean is one of the major trends that brands and manufacturers can monitor. The trend suggests that consumers are now wanting beverages that contain real and authentic ingredients. 64% of consumers say it is important that beverages carry natural claims. The claim natural is also more important to consumers than the word organic when it comes to beverages as 45% of consumers want natural claims compared to 23% organic.
It is not just the product claims which make it natural but also how environmentally friendly the product is. Consumers tend to associate environmentally friendly products with being more natural due to the way that ingredients are sourced and the way that products are manufactured. They believe that such products are less likely to use ingredients such as chemicals. Where they can, brands should look to make the link between natural formulation and ethical and environmental credentials.
The War on Sugar is another key trend affecting the beverage industry which also impacts the trend Green and Clean. FMCG Gurus research shows that 66% of consumers say that they believe natural sweeteners are a healthier alternative to sugar. 43% of consumers also avoid or actively avoid artificial flavours.
Conclusion
Consumer trends and government pressures are changing the beverage industry in the USA. FMCG Gurus suggest that brands must be aware of these growing consumer habits as they become more aware of health claims on beverage products. If brands do not keep up to date with changing consumer trends they risk not meeting the needs and wants of their consumers and potentially losing out to competitors. For more details on our beverage surveys click here: Consumer and Market Trends – Non-Alcoholic Beverages in the USA 2019
Related Blogs | Consumers willing to pay a premium for clean label products | Transparency and traceability important to consumers | 5 Key Trends Impacting the Soft Drinks Industry