Introduction
Milk trends have evolved to meet changing consumer preferences and health-conscious lifestyles. Since the COVID-19 pandemic, a large proportion of consumers have become more attentive to their health and wellness. As a result, many consumers adopted more mindful shopping habits, with a focus on ingredient lists and nutritional labeling. This approach has led to a growing demand for consumers following vegan or plant-based diets. For instance, dairy-free alternatives such as almond milk, soy milk, and oat milk have become more popular in recent years. FMCG Gurus' consumer insights reveal that 30% of global respondents consume oat milk on a daily or weekly basis.
While these kinds of milk are on the rise, it is important to note that fresh milk still stands as the most popular type of milk. Despite this, some consumers are taking a proactive approach to their health and sustainability by seeking out more organic and natural milk.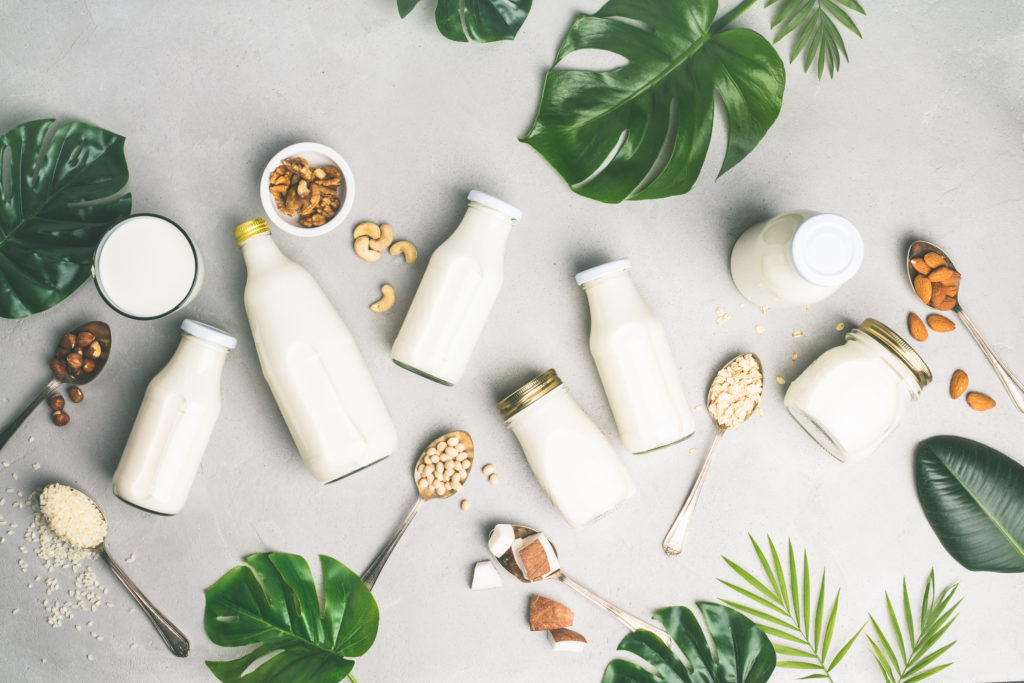 Dairy and Plant-Based Milk Alternatives
Plant-based milk alternatives are gaining popularity in the milk industry. For example, FMCG Gurus' market research highlights a 9-12% increase in consumers drinking plant-based alternative milk at least weekly since 2017. Almond milk has seen the highest increase since 2017. This illustrates a growing proportion of consumers who are following a diet that involves an avoidance or moderation of animal products. Many consumers are opting for these options due to health, environmental, and ethical concerns.
However, our findings show that fresh milk has seen a 29% increase since 2017. This demonstrates that fresh milk dominates the milk market. It is important to highlight that the increased consumption of fresh milk may have been influenced by people staying at home in 2021 due to the pandemic. As a result, people will have been eating breakfast cereal more frequently, as well as scratch cooking and baking. In addition, dairy milk has been a traditional staple for many years, due to its taste, nutritional value, and familiarity to consumers.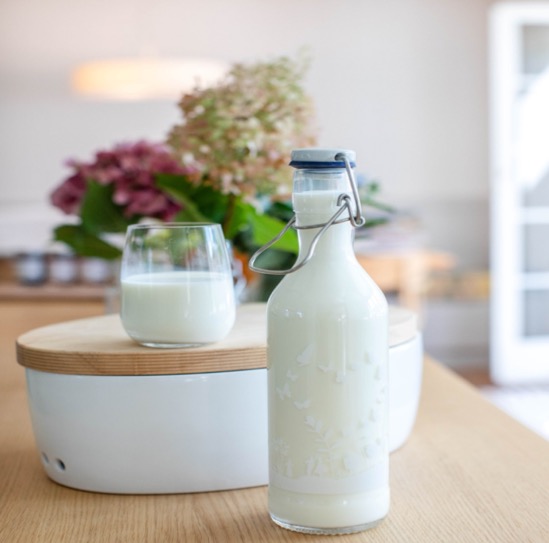 Ensure Naturalness
With more emphasis on health and ingredients, consumers deem authenticity and naturalness important product attributes in the milk market. For instance, FMCG Gurus' consumer insights demonstrate 74% of global consumers find purity claims important in the fresh milk category. This illustrates that consumers are avoiding and moderating ingredients deemed unnatural or artificial. These kinds of ingredients are associated with being detrimental to health and the environment. As a result, brands in the milk market should position products around clean labels and provide streamlined ingredient lists to enhance notions of naturalness.
In addition, naturalness is associated with higher quality and premium. This is particularly important during today's cost of living crisis in which consumers are seeking out products they deem good value for money.
Promote Nutritional Labeling and Functional Ingredients
Nutritional labeling and functional ingredients have captured the attention of many consumers in recent years. FMCG Gurus' market research reveals that 62% of global consumers check the nutritional labeling of Kefir or probiotic milk most or all of the time. This illustrates a focus on the functional, health-boosting benefits of milk. Some of the benefits of Kefir milk include improving cholesterol, blood sugar control, and gut health. Our findings demonstrate an increased demand for 'good for you' products to aid consumers' long-term health and wellness.
Moreover, consumers prioritize checking for sugar and protein content when checking nutritional labeling. Our consumer insights highlight of consumers who check for nutritional labeling in the oat milk category, 65% check for sugar content, followed by 64% who look for protein content. This demonstrates how consumers are moderating their sugar intake to avoid health complications. Also, protein is a priority for consumers in the oat milk category. This suggests that consumers are increasing their intake of protein in their diet, due to nutritional benefits. As a result, brands should promote functional ingredients and nutritional value in milk products, without compromising on taste and sensory appeal.
The article is based on FMCG Gurus: Milk Trends – Global Report 2023. For more information, please click here.