10th March 2020
The Impact of Time Scarcity in 2020
---
Across the globe, consumers are feeling more time-scarce than ever before as they look to cram as many activities into the day as possible. The reality is that time-scarcity is something that can often be self-inflicted as opposed to something that is an inevitable consequence of modern life, with personal opportunities leading to busy lives just as much as professional obligations. Nevertheless, this is something that is having a profound impact on the diets and lifestyles of consumers.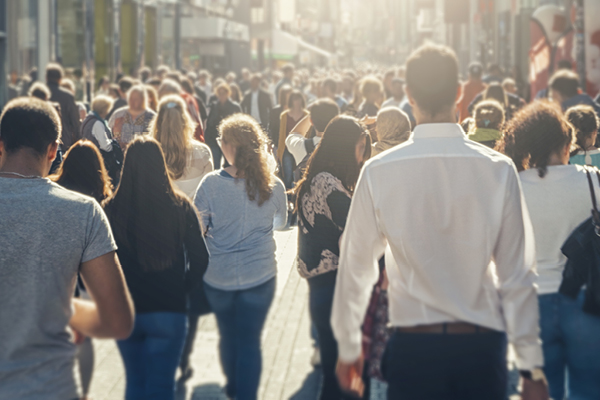 From a lifestyle perspective, time-scarcity is something that has a direct impact on people's ability to relax and unwind. Many consumers feel dissatisfied with their work/life balance as they get up earlier and go to bed later, often without taking significant rest time. Moreover, consumers can often take work home with them, further impacting on their free time. This is something that has a direct impact on anxiety and sleeping patterns, with people often struggling to get to sleep in the evening and feeling tired and lethargic throughout the day. This is something that is happening at a time when consumers recognize the long-term impact that poor cognitive health can have on overall wellbeing. It must be remembered as well that such poor lifestyle habits are not just driven by work alone, and factors such as spending a significant amount of time on social media, television streaming channels and smartphones can impact rest and bedtime habits. Regardless of the reasons why this is driving demand for products that offer a natural and sustained energy boost through the day and help facilitate rest and relaxation in the evening.
Perceptions of time-scarcity are also something that is having a direct impact on eating and drink habits. For instance, the concepts of meals and snacks are becoming increasingly blurred, as traditional and structured meal-time patterns are replaced with informal and light meals on a regular basis. As more formal meals are skipped, consumers are re-evaluating their snacking habits and what they expect from snacks. Indeed, consumers are more likely than ever to expect snacks to offer genuine nutritional value. This is something that is resulting in consumers switching from traditional snacking products such as chocolate and confectionery to high protein/low sugar alternatives that they deem to be better-for-you and conveniently nutritious.
These attitudes and behaviors are something that is creating an opportunity for food, drink and supplement brands from a formulation and packaging perspective. However, it needs to be remembered that time-scarcity is often something that is self-inflicted and additionally, consumers simply want to spend as little time as possible on activities that they deem to be unenjoyable. This means that whilst consumers will demonstrate a willingness to trade-up on products that save time, they are not willing to compromise on other product attributes – such as indulgence – in order to do so. This means that when it comes to targeting consumers with busy lives, addressing need states with well balanced and compromise-free products is key.
---
For more information on our Convenience and Simplicity Global 2020 report please click here.