Introduction
In the UK, 80% of dog owners own their dog due to loving animals since childhood. Furthermore our research found that most dog owners have owned their dog for over 5 years, demonstrating that dog ownership is common in the UK and likely to continue. When purchasing pet products, dog owners are interested in price. However, many choose to prioritize nutritional profile and health claims.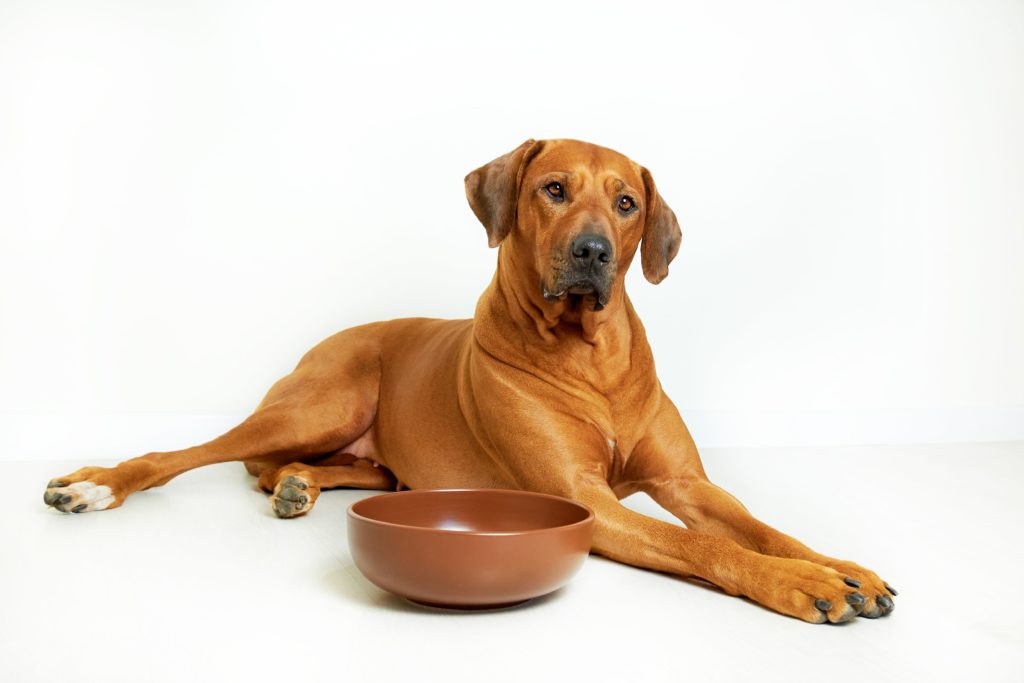 Purchasing Habits
FMCG Gurus consumers insights finds that the nutritional profile of a product is most influential when attracting dog owners to a new product. Our research finds that two thirds of dog owners in the UK rank nutritional profile as the most important attribute when seeking out a new product. Dog owners want products that hold various nutritional benefits and active ingredients for the wellbeing of their pet.
A trend in the food and drink industry which is being mirrored in the pet care market is consumers' growing attention to the quality of ingredients used. Our research finds that over 7 in 10 dog owners associate the quality of ingredients with making a pet product more premium. Dog owners seek reassurance that the products they buy for their dog contain only real and authentic ingredients and avoid those which could be potentially harmful for the dog.
FMCG Gurus consumer insights finds that dry food is the most common type of food purchased for dogs, with a significant portion of owners also choosing to purchase treats. Three quarters of owners state that they buy treats for their dog. This highlights owners' fondness for their pets, wishing to treat them like a family member.
Rising Cost of Living
In the UK, dog owners rank price as the second most important attribute when seeking out a new pet product, further highlighting that many consumers may be struggling with everyday living costs, meaning they may have to compromise on their dog's needs for the importance of price. In addition, nearly 4 in 10 dog owners in the UK claim they find it expensive to keep their dog healthy, these owners may opt for cheaper, less nutritional foods. Furthermore, our research shows that two thirds of dog owners state they are worried about rising healthcare costs for their dog in the future, meaning some owners may choose to cut down on other pet products such as treats and toys. Consequently, dog owners may be seeking out dog foods with more functional ingredients aimed at prolonging health, in order to attempt to reduce the risk of health complications resulting in expensive vet bills.
FMCG Gurus consumer research finds that 6 in 10 dog owners in the UK state they will look to take greater advantage of promotional offers due to rising living costs, this is something which could reduce brand loyalty as consumers are seeking out the best value for money. Despite the rising cost of living, our research finds that dog owners prioritize nutritional profile of a product over price, demonstrating that dog owners are willing to compromise on price for the benefit of their dog.
Health Claims
FMCG Gurus consumer research finds that dog owners seek out various health claims on the pet products they purchase, however multifunctional benefits are preferred over specific health products. When seeking out health claims, the most popular claim sought is aiding joint/bone health, with 60% of dog owners seeking this claim, closely followed by aiding digestive health.
Consumers can demonstrate skepticism towards health claims, sometimes feeling that brands can make misleading claims in order to justify a premium price. Our research finds that consumers are more trusting of pet health and wellness products that contain a branded health ingredient, with nearly 6 in 10 dog owners stating they look for branded health ingredients when seeking out health and wellness products for their dog.
In addition to health claims, dog owners also seek out environmental claims, a trend that is seen across the food and drinks industry. Our research finds that over half of dog owners will pick one pet product over another if they deem it to be more environmentally friendly. Claims such as being chemical free are appealing as it is not only seen as better for the environment, but better for the dog's health. Claims such as reduced and recycled packaging also appeal to 4 in 10 dog owners, indicating consumers awareness of the negative impact plastics have on the environment, and their desire to help to do their bit.
This article is based on FMCG Gurus: Dog Health in the United Kingdom – Country Report 2023.