26th June 2019
The future of snacking habits – USA
Snacking has steadily increased over the past five years. 60% of people feel that they do not have enough time to spend in their kitchen. For example, 1 in 2 people choose to snack in the mid-afternoon, compared 1 in 5 people, choosing to snack in evening/after dinner.
The three most common snacking products in the USA are chocolate (61%), fruit (72%) and yoghurt (72%). Increasingly, consumers are placing greater importance on general health claims. For instance, 62% and 59% of consumers evaluate this claim when purchasing Fruit and Yoghurt. Whereas, only 31% of consumers check for health claims when purchasing chocolate. This indicates that consumers are more likely to snack on healthier products as 3 in 5 consumers choose to snack on Fruit and Yoghurt as they deem them to be low in bad ingredients.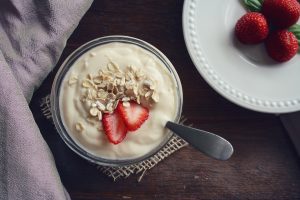 Although consumers want to snack on healthier products, 3 in 5 consumers are paying attention to the flavour, taste and fat content. This suggests that brands in the USA need to be innovative in offering healthier alternatives without compromising on taste.
This research has been taken from our:
USA Snacking Survey – Q1 2019.