20th May 2021
Understanding Positive Nutrition in 2021
What is Positive Nutrition?
Positive nutrition is the concept of consumers focusing on the "good" ingredients within food, drink, and supplement products, rather than focusing purely on avoiding and moderating dietary evils. The concept examines how healthy diets have evolved. They are no longer focused on compromise and eliminating certain products from diets but instead, having a well-balanced diet that is full of vital ingredients. When addressing positive nutrition FMCG Gurus highlights three key areas which must be taken into consideration.
Back to Basics | Functional Claims & Ingredients | Customized & Real-time Solutions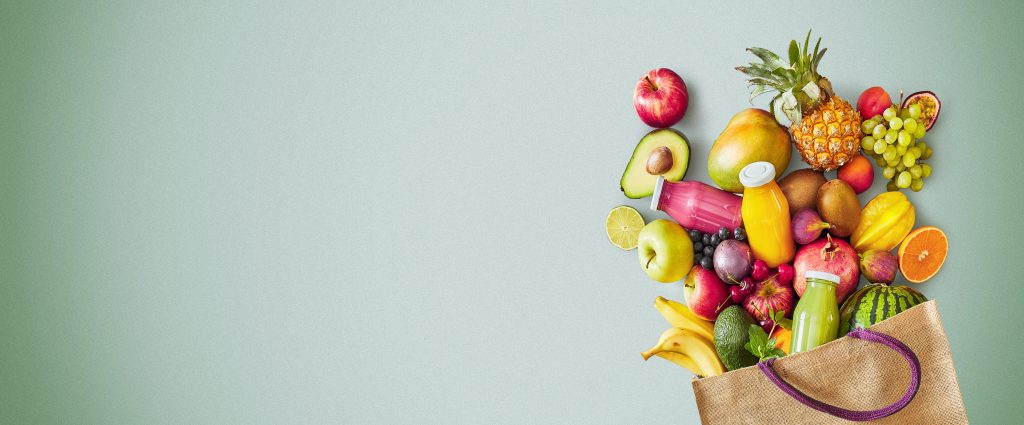 Back to Basics
Consumers across the globe are now actively looking to improve their dietary habits. However, consumers are not just wanting to avoid so-called 'bad ingredients' but are now looking to incorporate a variety of food, drink, and ingredients into their diets to boost their overall health. FMCG Gurus consumer insights show that 75% of global consumers say that they are making greater attempts to eat more healthily.
As consumers look to lead a healthier lifestyle, they are adopting a back-to-basics approach to nutrition. This is highlighted as 54% of consumers say they will try to eat more vegetables and 69% state they will eat more fruit. These are products that consumers know and trust, associate with a variety of health-boosting benefits, believe to be real, authentic, natural, and nutritious, tasty, and easy to incorporate into everyday diets. While functional products are important to consumers, it is also vital to recognize that they are also turning to everyday food products, especially as they will also be deemed affordable, to boost their nutritional intake.
Functional Claims and Ingredients
FMCG Gurus research shows that over the period April 2020-February 2021, there has been a considerable increase in the proportion of consumers saying that they are seeking out functional food and drink products on a regular basis.
The COVID-19 pandemic has had a major impact on consumers and the way they are approaching their health. Consumers are adopting a holistic health approach recognizing that all aspects of health are interlinked. By addressing areas such as sleep management and digestive health, consumers understand this will in turn improve their overall health and other key areas such as immunity.
When addressing a key area of health, sleep, and stress management, consumers are focusing more on the ingredients they are purchasing within products. Botanicals appeal to consumers because they are associated with being natural and effective. FMCG Gurus research shows that 24% of global consumers have used products that contain botanicals to help improve sleep habits. Awareness of botanicals is something that varies considerably on an ingredient by ingredient basis. Therefore, there is scope for the industry to educate consumers about lesser-known plant-based botanicals.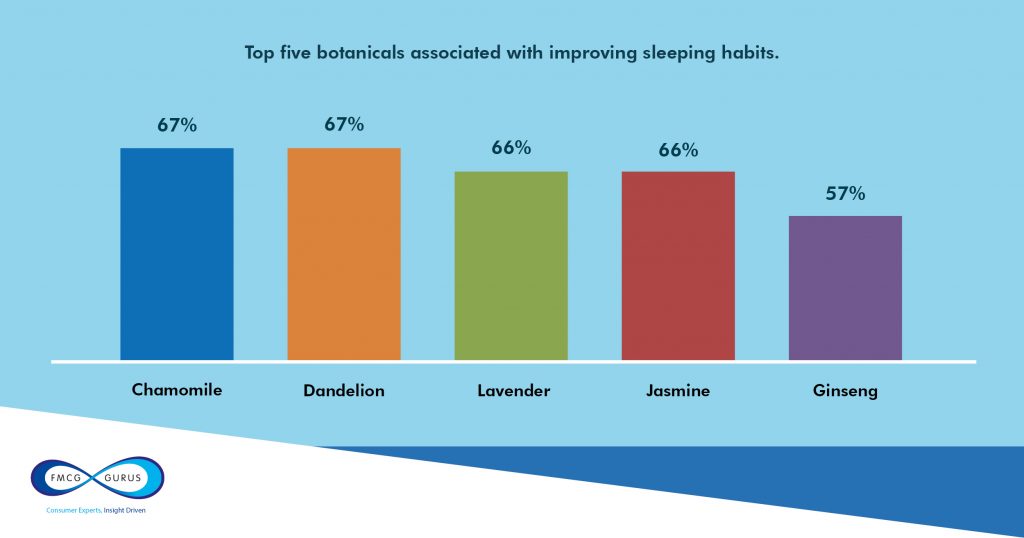 Customized & Real-time Solutions
As consumers look to maximize their health and wellness, they are open to new innovations within the market. Customization and personalization are seen as effective ways of maximizing product efficacy, where consumers have products tailored towards their specific health goals.
One form of personalized nutrition consumers is interested in is nutrition genetic testing.
"Nutrition genetic testing is the study between nutrition and a person's genes. It is a test that highlights how nutrients can impact the genes, how genes react to specific nutrients, and why the body may be struggling with detoxing or metabolizing. It is something that can be seen to reduce the risk of disease and illness."
Once consumers heard the definition, 59% of global consumers found this appealing with 64% of consumers stating they would be willing to use it. This shows that there is significant interest in nutrition which is tailored to the individual as consumers look to stay healthier for longer.
---
This article is based on FMCG Gurus – Positive Nutrition – Three Key Takeaways. For more information, please click here.