17 July 2019
Health care professionals need to be doing more to educate consumers about the benefits of medical nutrition products
In Q2 2019, FMCG Gurus conducted a survey of 12,000 consumers across twelve countries who had used medical nutrition products within the last two years. These are products that are specifically positioned around health maintenance and recovery from illness and differ from everyday food and drink. The research shows that overall, consumers are satisfied with products on the market when it comes to key product attributes such as taste, texture, and ease of digestion.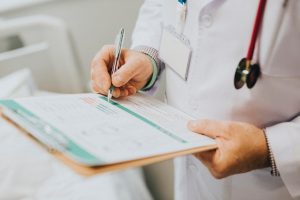 However, a noticeable area in the market when it comes to the need for improvement is the amount of information communicated by health care professionals to patients when it comes to ingredients and the link with recovery from illness. This is something that will have a direct impact on patient willingness to complete recommended product courses. For instance, the research showed that 37% of respondents said that a health care professional did not speak to them about the importance of protein in their diet. A total of 42% said that this was the case when it comes to omega 3. Linked to this, 55% said that they didn't know how much protein they should be consuming daily, whilst 60% said this when it comes to omega 3.
The medical nutrition market needs to encourage the health care industry to do more to educate patients about ingredients such as protein, such as a recommended daily dosage, the benefits of the ingredient and the link with recovery from illness and health issues such as malnutrition. Better education is something that will increase the likelihood of respondents finishing recommended product courses.